Your one-stop resource forbooks that entertain, engage & enlighten.
Find a book
Find Your Next Great Read!
First Impressions
The Heart's Invisible Furies
by John Boyne

A sweeping, heartfelt saga set in Ireland from the author of The Boy In the Striped Pajamas.
Reader Reviews

Young Jane Young
by Gabrielle Zevin

From the author of The Storied Life of A. J. Fikry comes a novel that will have everyone talking.
Reader Reviews
Members read and review books before they're published. See what they'll be reviewing soon.
Discuss this book

Little Nothing

A stunning, provocative new novel from New York Times bestselling author Marisa Silver, Little Nothing is the story of a girl, scorned for her physical deformity, whose ...
Win this book!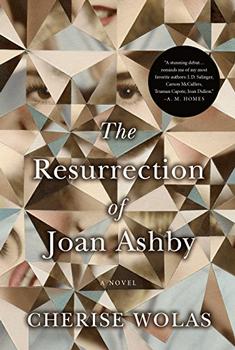 The Resurrection of Joan Ashby by Cherise Wolas
Epic, propulsive, incredibly ambitious, and dazzlingly written--a story about sacrifice and motherhood.
Word Play
Solve this clue:
and be entered to win..
Book Club Recommendations
The Wangs vs. the World
by Jade Chang

A hilarious debut novel about a wealthy but fractured Chinese immigrant family that had it...

Book Reviewed by
Rory L. Aronsky

Here I Am
by Jonathan Safran Foer

A monumental new novel from the bestselling author of Everything Is Illuminated and ...

Book Reviewed by
Poornima Apte
Give a BookBrowse Membership
A BookBrowse Membership is the ideal gift for your book loving friends and family.
Your guide toexceptional books
BookBrowse seeks out and recommends books that we believe to be best in class. Books that will whisk you to faraway places and times, that will expand your mind and challenge you -- the kinds of books you just can't wait to tell your friends about.