Books that


Entertain, Engage
and Enlighten

The very best books wrap us in their world, giving us a window into the lives of others or a mirror to reflect on ourselves. These are the books you'll find on BookBrowse.. More
Support BookBrowse
Become a Member
and discover exceptional books!
Find a book
Find Your Next Great Read!
First Impressions
Lillian Boxfish Takes a Walk
by Kathleen Rooney

"Effervescent with verve, wit, and heart" - Booklist, starred review

The Girl Before
by JP Delaney

An enthralling psychological thriller of duplicity, death, and deception.

Rise
by Cara Brookins

How a house built a family. An inspiring real-life story.
Members read and review books before they're published. See what they'll be reviewing soon.
Discuss this book

The Sellout

Winner of the 2016 Man Booker Prize.

A biting satire about a young man's isolated upbringing and the race trial that sends him to the Supreme Court, Paul Beatty's The ...
More Discussions
225

Victoria:
Daisy Goodwin
Win this book!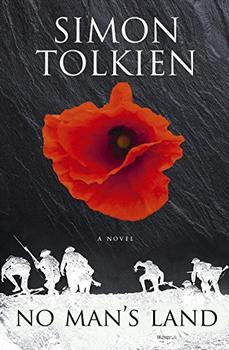 No Man's Land
by Simon Tolkien
Inspired by the experiences of his grandfather, J. R. R. Tolkien, during World War I.
Your one-stop resource forbooks that entertain, engage & enlighten.
Word Play
Solve this clue:
and be entered to win..
Book Club Recommendations
Give a BookBrowse Membership
A BookBrowse Membership is the ideal gift for your book loving friends and family.
Your guide toexceptional books
BookBrowse seeks out and recommends books that we believe to be best in class. Books that will whisk you to faraway places and times, that will expand your mind and challenge you -- the kinds of books you just can't wait to tell your friends about.