Agape Book Club
Cindy Alt, founder of Agape Plastics, began a book club in her workplace 3 years ago in an effort to balance the physical extra curricular activities that already take place there. The result has been a dynamic group of women - plus one brave man! - who find much meaning in discussing books and learning about each other outside of their usual "work" personas.
August 2013
Novels & Nightcaps Book Club
An interview with Novels & Nightcaps - a monthly book club of eight women, based near Death Valley, who are all affiliated with the US Navy.
July 2013
Outlook Book Group
Susie Thurman, of Outlook Book Group, a fifteen-member, all women group based in Henderson, KY, founded in 1922. shares the unusual way their group runs; and reveals a secret that she surprised the group with earlier this year! (Hint: Just
who
is this woman to the left?)
June 2013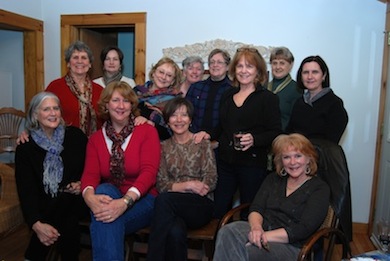 Foster Book Group
An interview with the Foster Book Group of Rhode Island, a rural community of about 4,000. However, the very things that make their town special can cause a feeling of isolation and so their book group grew out of the desire to have social and intellectual interactions - but it has bloomed into something so much more...
April 2013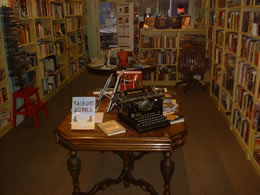 Bound to Be Read Books
Bound To Be Read Books is an independent bookstore in East Atlanta Village, Georgia. BookBrowse caught up with owner Jeff McCord to talk about the store's many book clubs – including their infamous Scandalous Book Club.
March 2013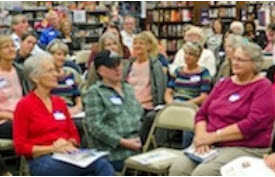 South Austin Spiritual Book Group
The South Austin Spiritual BookGroup is about openness. They are independent thinkers and self-proclaimed drop-outs from various belief systems. Their spiritual non-fiction book discussions are lively and passionate. This group fills a need in the community.
February 2013
FRESH Ladies Book Club
An interview with the FRESH Ladies, a group of ten women ranging in age from fifties to ninety-five. With a diverse age range, a wide variety of professions and interests, and a common thread of respect and friendship, this book club hasn't had a dull moment in 8 years! And it's still going strong...
January 2013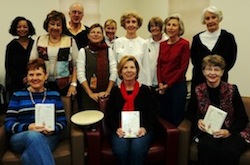 Perry Branch Adult Book Group
In an effort to connect libraries to the reading community at large, in July 2007, the Perry Branch Library in Gilbert, Arizona began a monthly, librarian-facilitated book group. Lesley Marshall, who heads the program, tells BookBrowse a bit about it...
December 2012
Fourth Monday Book Club
Has your book club been thinking of reading more nonfiction books, or had trouble finding nonfiction titles that generate good discussions? If so, you'll find this month's interview with a book club that reads almost exclusively nonfiction fascinating, and their annotated suggestion list of more than 30 nonfiction titles invaluable!
November 2012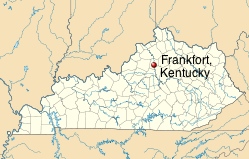 Sisterhood Book Club
What do you do when the cops interrupt a perfectly good book club meeting? Johnna Puttoff of The Sisterhood - a 13-year-old book group based in Frankfort, Kentucky - explains.
October 2012
Would you be interested in being interviewed for this feature? If so, please
contact us
with brief details about your club. It is very helpful if you include both a contact email and a telephone number.