Books set all or part in Central Asia including Afghanistan, Kazakhstan, Kyrgyzstan, Tajikistan, Turkmenistan and Uzbekistan
Central Asia
Total books found: 23
Page 1 of 1
Sorry, Central Asia is a members-only category. Therefore, the results have been limited to 3 books. If you are a member, please sign in; if not, explore the many benefits of membership here.
The reviewer of each book decides which categories it belongs in - but we're only human, mistakes happen. If you see a book that you think is in the wrong place, tell us!
Support BookBrowse
Become a Member and discover books that entertain, engage & enlighten!
Editor's Choice
Wonderful Feels Like This
by Sara Lovestam High school is hard; or perhaps, more accurately, growing up and finding oneself is hard. This is ...

Blue Light Yokohama
by Nicolas Obregon Blue Light Yokohama, Nicolás Obregón's crime fiction debut, takes place in an exotic ...

Inferno
by Steven Hatch The word "Ebola" sets off an almost visceral reaction in many of us; we think about the men, women ...
Book Discussion
First Impressions
The Scribe of Siena
by Melodie Winawer

Equal parts transporting love story, meticulously researched historical fiction, and compelling time-travel narrative.
Reader Reviews

The Book of Summer
by Michelle Gable

The bestselling author of The Paris Apartment, Michelle Gable now transports readers to Nantucket.
Reader Reviews
Win this book!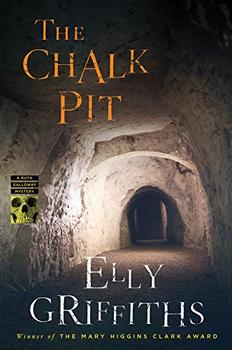 The Chalk Pit:
A Ruth Galloway Mystery
A string of murders takes Ruth underground in the newest book in the series.
Word Play
Solve this clue:
and be entered to win..
Books that


entertain,
engage
& enlighten


Visitors can view some of BookBrowse for free. Full access is for members only.