Dear BookBrowsers,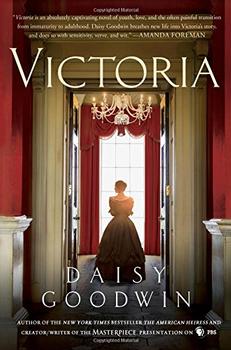 Some of the best historical fiction is set in Britain's Victorian Era, and for good reason--the social mores of the time coupled with the increasingly prominent role the country played on the global stage provide much fodder for great literature. Upheavals at home were spurred on by the Industrial Revolution which stoked the Empire's grand ambitions. The landscape is an arresting canvas for compelling stories, not least the story of Queen Victoria herself who ascended the throne aged 18 after an extremely sheltered, arguably abusive childhood, and reigned for 63 years.

Inspired by the new PBS Masterpiece series, Victoria, and the book of the same name (both created by Daisy Goodwin), here are seven fine books set in this period. We are also discussing Victoria in our Book Club, please do join us!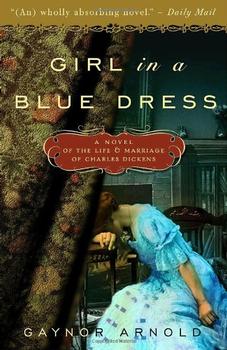 Girl in a Blue Dress: A Novel Inspired by the Life and Marriage of Charles Dickens by Gaynor Arnold
Paperback Aug 2010. 432 pages. Published by Three Rivers.
What is it they say about there being a woman behind every successful man? Victorian England's most high-wattage author, Charles Dickens, indeed had an adoring wife whom he summarily cast away after his affair with another woman. The real-life Catherine Dickens is breathed into life in this novel which is also an eloquent look at the complexities of marriage. Longlisted for multiple awards including the Man Booker.
Reviews, excerpt, reading guide & more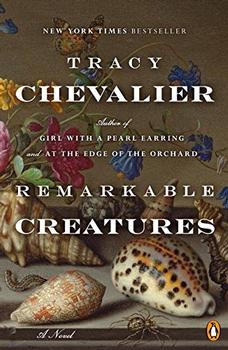 Remarkable Creatures by Tracy Chevalier
Paperback Oct 2010. 320 pages. Published by Plume.
When it comes to dogged determination, Mary Anning, one of the world's most celebrated paleontologists, leads the pack. This fictional exploration of the remarkable scientist illuminates the early stages of Mary's obsession with fossils in the rocky cliffs and beaches of Dorset, England. Her passion found an unlikely ally in an older woman in town. This heartwarming story is about the pursuit of dreams and the necessity of women's friendships.
Reviews, excerpt, reading guide & more
The Children's Book: A Novel by A.S. Byatt
Paperback Aug 2010. 896 pages. Published by Vintage.
A children's book author takes in a child runaway when she and her family discover him in a museum. Young Philip soon becomes a part of her life but doesn't know what secrets are buried under the veneer of everyday domesticity. Set in Victorian England and moving on through the cusp of World War I, this panoramic novel is studded with historical nuggets such as the invention of automobiles and electricity, and is a rewarding ride.
Reviews, excerpt, reading guide & more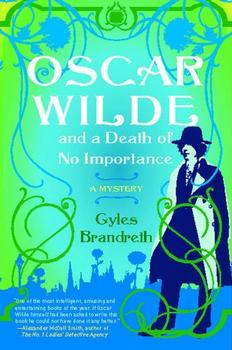 Oscar Wilde and a Death of No Importance by Gyles Brandreth
Paperback Jan 2008. 368 pages. Published by Touchstone.
Love a portion of mystery along with your historical fiction? Well, here's a generous serving. The murder of a young man in Victorian England that served as inspiration for Oscar Wilde's
The Picture of Dorian Gray
forms central plot focus here as Wilde, poet Robert Sherard and the legendary Arthur Conan Doyle (of Sherlock fame) set about to solve the crime. This fictional recreation has dashes of period history to satisfy the most particular Victorian-era enthusiasts.
Reviews, excerpt, reading guide & more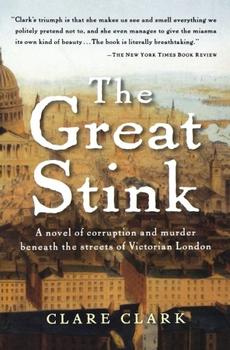 The Great Stink by Clare Clark
Paperback Oct 2006. 372 pages. Published by Harvest Books.
An engineer who works on London's developing sewer system in Victorian England is shocked out of his routine when implicated in murder. Cholera epidemics are raging and corruption too seeps into the fabric of the city. It is against this backdrop that the protagonist finds an unlikely ally who just might be his saving grace.
Reviews, excerpt, reading guide & more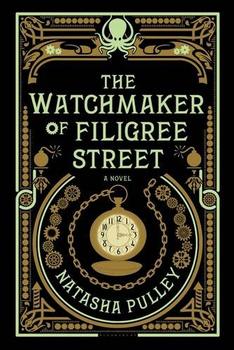 The Watchmaker of Filigree Street by Natasha Pulley
Paperback Jul 2015. 336 pages. Published by Bloomsbury USA.
A tiny golden watch left on a watchmaker's pillow one day proves to be his lucky charm as he escapes near-certain death. Determined to track down the artist who crafted such a work of perfection, Thaniel Steepleton travels to Japan to explore the rich history behind its making and its relevance to his life. A beautiful and intricately designed story set in Victorian England and Japan.
Reviews, excerpt, reading guide & more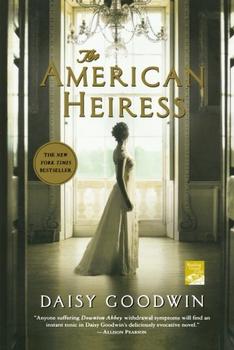 The American Heiress: A Novel by Daisy Goodwin
Paperback Mar 2012. 496 pages. Published by St. Martin's Griffin.
If you're looking for a soupcon of sass, you just might have hit the motherlode with this debut novel from Daisy Goodwin, author of
Victoria
. The book promises to pay homage to Jane Austen's creations so you know what that means...plenty of swoon-worthy characters to be savored on the page. Lest you assume this is all only vapid high-society hobnobbing, there's a strong story that will keep you riveted.
Reviews, excerpt, reading guide & more