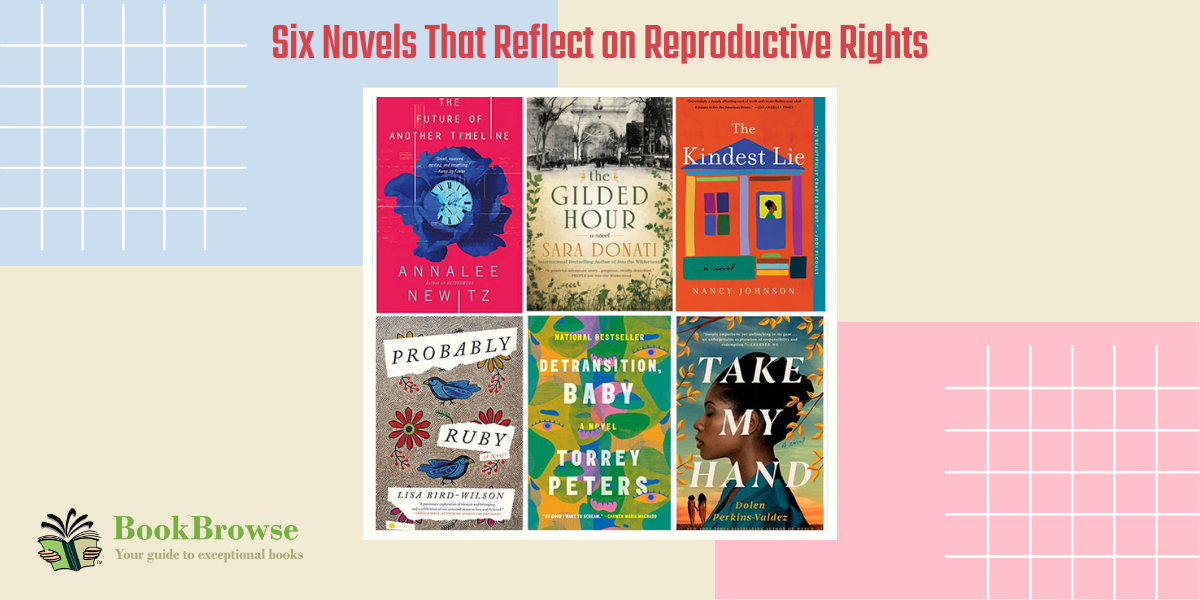 If your book club arranges conversations and reading materials around current issues, it's likely that you're focusing on reproductive rights, or soon will be.

While the leak of a Supreme Court draft suggesting an intent to overturn the 1973 Roe v. Wade decision legalizing abortion nationally has thrown the future of abortion rights in the United States into doubt, the broader topic of reproductive rights is one that transcends this particular moment in time. Regardless of legality, reproductive health care is already effectively out of reach for many, and issues of reproductive justice include not just abortion access but access to contraceptives, involuntary sterilization and forced or coerced adoption, all of which are historically intertwined with racism, gender discrimination and eugenics.

Below are six contemporary novels that reflect this reality, dealing substantially with reproductive rights and the social contexts in which they are grounded. Most have reviews, reading guides and/or other accompanying material available on BookBrowse. We've also included some general resources that we hope will be helpful for your book club discussions.