This month we recommend half a dozen historical fiction selections from across the ages, all of which are recently released in paperback. It's an eclectic mix of critically-acclaimed novels covering a diverse range of time and subject matter. What does the past have to teach us about the present? What's changed and what's stayed the same? How do we relate to characters from such different times and places than ourselves? There are so many pressing questions to be explored within the pages of a good historical novel. Tiffany Blues, The Book Woman of Troublesome Creek and American Princess feature adventurous and unconventional female protagonists living in the early 20th century, while Washington Black, The Winter Soldier, and Unsheltered consider the social and political issues of the 19th to early 20th.

If you click to "more about the book", you'll find plentiful information to help you decide which of these books are right for you and/or your book club; including reviews, "beyond the book" articles, excerpts, reading guides, and more.


Tiffany Blues: A Novel
by M.J. Rose

Paperback Jun 2019. 336 pages. Published by Atria Books

Set in 1920s New York, Tiffany Blues by M.J. Rose is centered around a young woman trying to escape the dark events of her past by pursuing a bright future as an artist. When she is accepted into an exclusive art colony located at Louis Comfort Tiffany's estate, she believes her dreams are coming true, but she soon discovers that someone knows the truth about the life she left behind, and may be planning to expose her. The Jazz Age setting is vibrantly depicted, and the plot is rife with material for discussion about the ways the past can come back to haunt us.

More about this book | Buy
The Book Woman of Troublesome Creek: A Novel
by Kim Michele Richardson

Paperback May 2019. 320 pages. Published by Sourcebooks

In The Book Woman of Troublesome Creek, 19-year-old Cussy May Carter travels around 1930s Appalachia with a wagon full of books, serving as the librarian of the government-sponsored Kentucky Pack Horse Library Project. Cussy has a rare (and real-life) genetic condition that causes her skin to appear blue-tinted, and she finds herself increasingly the object of speculation, first by a doomsday preacher, then by a curious doctor.

This novel is sparking great discussion in BookBrowse's Book Club about what it feels like to be different, and why people fear things they don't understand.

More about this book | Discussion | Buy
Washington Black
by Esi Edugyan

Paperback Apr 2019. 400 pages. Published by Vintage

Esi Edugayan's Washington Black narrates the story of a Barbados sugar plantation slave who embarks on a globe-trotting journey of self-discovery after he is forced to flee the home he has always known. This Booker Prize-nominated coming-of-age novel explores themes related to love, freedom and personal growth, and was listed by President Obama as one of his favorite books of 2018.

More about this book | Buy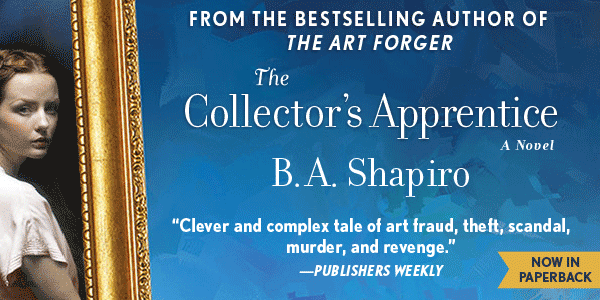 American Princess: A Novel of First Daughter Alice Roosevelt
by Stephanie Marie Thornton

Paperback Mar 2019. 448 pages. Published by Berkley Books

Based on true events from the life of Teddy Roosevelt's daughter Alice, American Princess features romance, drama and political intrigue. Alice was a regular fixture of the tabloids throughout her remarkable life because of her penchant for rebellious behavior, but her adulterous affair with a congressman was scandalous even for her. The novel also paints a vivid picture of Alice's life experiences during the two World Wars.

American Princess was rated a stellar 4.9 stars by BookBrowse members who reviewed it for our early-reader program, First Impressions. Of the more than 800 books reviewed for First Impressions, only a handful have scored this high.

More about this book | Buy



The Winter Soldier
by Daniel Mason
Paperback Sep 10, 2019. 336 pages. Published by Back Bay Books
Set near the end of World War I,
The Winter Soldier
is centered around a star-crossed love story between a doctor and nurse at an improvised field hospital in the Carpathian Mountains. The novel is much more than a simple romance, however, as the doctor becomes consumed by his desire to help a particular patient, a man exhibiting symptoms of PTSD before this condition was understood by the medical community. Book clubs might discuss how both intense love affairs and the scars of war and other traumatic events stick with a person for years, if not an entire lifetime.
Of the more than 140 discussions BookBrowse has hosted to date,
The Winter Soldier
tops the charts with the highest number of posts, so your book club is certainly not going to run out of things to talk about!
More about this book
|
Discussion
|
Buy
Unsheltered: A Novel
by Barbara Kingsolver

Paperback Oct 15, 2019. 480 pages. Published by Harper Perennial

This cleverly plotted novel by the indomitable Kingsolver fluctuates between the present and the mid- to late-19th century as two families in the same New Jersey town grapple with the personal and political issues of their day. In the present, characters worry about the looming specter of a Trump presidency, while in the past, a professor enters into a debate with his headmaster about the merits of teaching Darwin's theory of evolution. This is a particularly great option for those seeking to discuss how the past informs the present, and how political issues and debates are often cyclical?--which is just one of the many topics BookBrowse's Book Club found to discuss!

More about this book | Discussion | Buy