Truth may be stranger than fiction, but that is not all. It is also, at times, more harrowing, more exhilarating, and more remarkable than fiction too. We've gathered six nonfiction titles that evoke all of those feelings and so many more.
If you're looking for historical stories, we've got two great choices. Liza Mundy's Code Girls, about female cryptographers in World War II, and Keith O'Brien's Fly Girls about a group of five women who fought to have the opportunity to race planes.

If you want stories that will astound you with their focus on the transformation of fear into love and hope and gratitude, then we've got a trio of stories you won't want to miss:. I Am, I Am, I Am explores Maggie O'Farrell's many brushes with death; I Found My Tribe follows Ruth Fitzmaurice's journey from meeting her husband to learning that he has ALS to finding her way through her pain with the help of both her friends and the sea; and Happiness tells Heather Harpham's story about the choices she had to make for her critically ill daughter and the ways she found to hold onto hope.

Finally, if you want a dynamic look at the politics of transgender equality told through the lens of one person's intimate relationship with it, Sarah McBride's Tomorrow Will Be Different is the book for you.

Strange, harrowing, exhilarating, and remarkable – these nonfiction titles will capture your attention.
I Am, I Am, I Am: Seventeen Brushes with Death
by Maggie O'Farrell

Paperback Mar 26, 2019. 304 pages. Published by Vintage

Seventeen stories about Maggie O'Farrell's near-death experiences make this memoir terrifying, astonishing and, ultimately, exhilarating. At different stages in her life, Maggie has come face to face with her mortality – from disease to teenage excursion to meeting up with a man on a remote path – and as a result she is acutely aware of the preciousness of life. These 17 emotional, visceral snapshots are begging to be discussed and book clubs can read them all or pick a few to focus on.

More about this book | Buy



Tomorrow Will Be Different: Love, Loss, and the Fight for Trans Equality by Sarah McBride

Paperback Mar 5, 2019. 288 pages. Published by Three Rivers Press

This two-stranded story of Sarah McBride's transgender activism and the love – and loss – of her first-love, offers an in-depth look at inclusion and equality in America. Sarah explores critical details in the transgender movement such as bathroom access, health care, and gender identity, always connecting these important issues to her personal life. Heartbreaking and heartwarming, this is a sure bet for book clubs.

More about this book | Buy



Happiness: The Crooked Little Road to Semi-Ever After
by Heather Harpham

Paperback Nov 2018. 320 pages. Published by Picador

Heather Harpham fell in love with a man who didn't want children. And then she found out she was pregnant. So she went across the country, back home, to have her baby surrounded by family and friends, and all was well – until it wasn't. Her newborn was terribly sick all of a sudden, and no one could figure out why. Happiness is full of humor and grace. It's about transforming parental fears into determination and hope. You don't want to miss it.

More about this book | Buy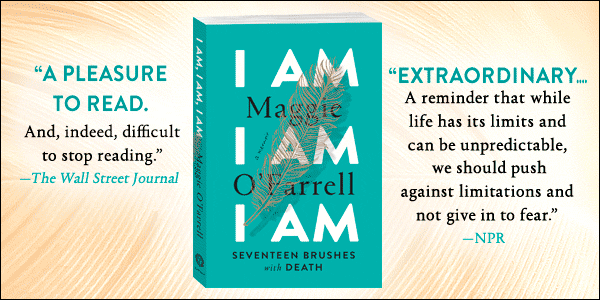 Advertisement
I Found My Tribe: A Memoir by Ruth Fitzmaurice

Paperback Mar 26, 2019. 224 pages. Published by Bloomsbury Press

Ruth Fitzmaurice has two tribes. One is her family which consists of her children and her husband who has ALS and can only "talk" with his eyes. The other is a group of women who call themselves The Tragic Wives' Swimming Club, who meet regularly at a cove in Greystones, County Wicklow, to swim together in the cold water. Ruth tells the stories of meeting her husband, the evolution of their life together, and her love of the wild, Irish sea. A call to live life to its fullest, and a great story to discuss with friends.

More about this book | Buy



Code Girls: The Untold Story of the American Women Code Breakers of World War II by Liza Mundy

Paperback Oct 2018. 432 pages. Published by Hachette Books

More than 10,000 women served as code breakers during World War II and yet little has been written about them because they were sworn to secrecy. Until now. And until this book. Liza Mundy's research and writing illuminates these courageous women who picked up and moved to Washington DC to learn the critical art of code-breaking. Inspiring and riveting, this is a great choice for book clubs.

More about this book | Buy



Fly Girls: How Five Daring Women Defied All Odds and Made Aviation History by Keith O'Brien

Paperback Mar 5, 2019. 384 pages. Published by Houghton Mifflin Harcourt

Between World Wars I and II, airplane racing was a huge sport. Fans came out in droves to watch pilots risk their lives as they sped through the sky. Male pilots, that is. Female pilots were ridiculed and dissuaded from competing. But a group of five women banded together and persevered. Keith O'Brien tells their individual stories, and their single and successful effort to compete against the men. A look at a little-known part of history, book clubs will have much to discuss.
More about this book | Buy