Looking to start 2020 off right with some excellent book club selections? We're here to help. All of these books received positive reviews from BookBrowse and are coming out in paperback in the first three months of 2020, and all but one has a reading guide. So if your New Year's resolution is to be more prepared (or if this was your resolution last year, but you never got around to it), take this opportunity to start planning ahead for a great year of lively book club discussions!

There are options for readers of all tastes and interests, from historical fiction to novels examining social issues, to nonfiction investigative reporting. Many of these books involve complex female characters, from Madeline Miller's Circe to the Korean seafood divers in Lisa See's The Island of Sea Women. Both Alan Brennert's Daughter of Moloka'i and Myla Goldberg's Feast Your Eyes examine mother-daughter relationships, though the authors approach their subject from vastly different angles. Sarah Bird's Daughter of a Daughter of a Queen is a fictionalized version of the life of an American heroine with grit and heart in equal measures. These and more to explore below!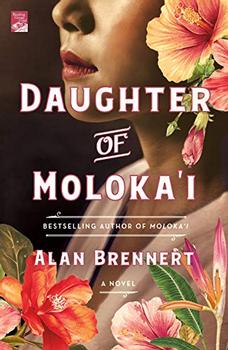 Daughter of Moloka'i
by Alan Brennert
Paperback Jan 7, 2020. 320 pages. Published by St. Martin's Griffin

This novel follows Ruth, the daughter of Brennert's protagonist from bestselling Moloka'i (2003) as she is adopted by a Japanese family and then sent with them to an internment camp during World War II. After this trauma, Ruth is contacted by her birth mother, Rachel Kalama, and a complex relationship set into motion in Moloka'i is explored in riveting and vibrant prose. Book clubs that read the first book definitely shouldn't pass this one up, and book clubs new to Alan Brennert would do well to start with Daughter of Moloka'i.

Review, article, excerpt & reading guide | Buy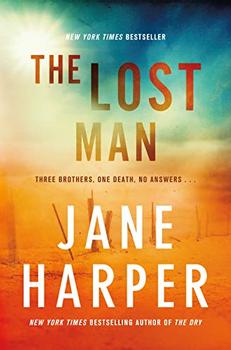 The Lost Man
by Jane Harper
Paperback Jan 14, 2020. 368 pages. Published by Flatiron Books

Jane Harper is establishing a real name for herself as an author of suspenseful thrillers in evocative settings, and The Lost Man is all that and more. A complex story of family dysfunction unraveling over the harsh terrain of the Australian outback, this is a murder mystery that pits brother against brother with a dark surprise ending that will fuel intense discussion.

Review, article, excerpt & reading guide | Discussion | Buy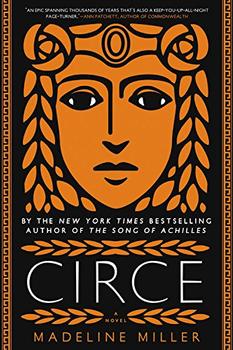 Circe
by Madeline Miller
Paperback Jan 28, 2020. 400 pages. Published by Back Bay Books

Winner of the 2018 BookBrowse Fiction Award and named one of the best books of 2018 by Kirkus, Publishers Weekly, the Washington Post and numerous other publications, Circe is an imaginative window into the life of the witch that turned Odysseus' crew into pigs. It's an enchanting portrait that redefines Homer's villain as a heroine seeking her own path to glory in a male-dominated world. This one is perfect for fans of the classics; but don't be put off if you're not familiar with The Odyssey--BookBrowse subscribers voted it their number one fiction choice of 2018, and they always vote for great storytelling!

Review, article, excerpt & reading guide | Buy



Lost Children Archive
by Valeria Luiselli
Paperback Feb 4, 2020. 400 pages. Published by Vintage

Luiselli presents an affecting portrait of the immigration crisis through the eyes of a family taking a trip along the border while the parents record a documentary. The novel is both emotionally intimate and intellectually challenging, as the author asks the reader to consider the crisis from all perspectives. With its critical sociopolitical implications, book clubs will have plenty to talk about.

Review, article, excerpt & reading guide | Buy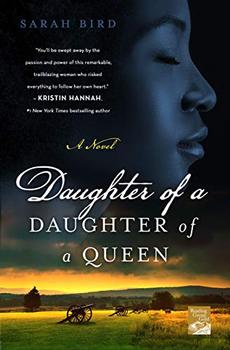 Daughter of a Daughter of a Queen
by Sarah Bird
Paperback Feb 4, 2020. 544 pages. Published by St. Martin's Press

This historical novel chronicles an imagined version of the life of Cathy Williams, a woman born into slavery who disguised herself as a man to fight with the Buffalo Soldiers, the all-Black division of the U.S. Army, during Reconstruction. It's an uplifting story of a woman who fought her way from the darkest recesses of subjugation to the highest echelons of heroism. The novel considers themes related to gender, race, and patriotism, packaged in a breathlessly exciting plot.

Review, article, excerpt & reading guide | Buy




Feast Your Eyes
by Myla Goldberg
Paperback Feb 18, 2020. 336 pages. Published by Scribner

Set in the 1950s-1970s, Feast Your Eyes is constructed as a fictional biography of a photographer named Lillian Preston whose work is as famous for its controversy as it is for its aesthetics. The plot centers around the complex relationship between Lillian and her daughter Samantha, making this an interesting study about the challenges inherent in balancing work life with motherhood and the ethics of artists incorporating their real lives into their work.
Review, article, excerpt & reading guide | Buy



The Island of Sea Women
by Lisa See
Paperback Mar 10, 2020. 384 pages. Published by Scribner

Spanning a great deal of the 20th century and the beginning of the 21st, this novel centers around two female Korean seafood divers whose lives are upended by World War II and the extremely violent Jeju uprising. The two women find themselves on opposite sides of a familial feud born out of tragedy, unable to salvage the friendship they once had. Lisa See provides an excellent entry into the world of these divers, called the haenyo, a rarely explored part of Korean history and culture.

Review, article, excerpt & reading guide | Buy



Confessions of an Innocent Man
by David R. Dow
Paperback Mar 31, 2020. 320 pages. Published by Dutton

This debut novel by David R. Dow, an attorney with the Innocence Project, concerns a man wrongfully convicted of his wife's murder and sentenced to death. The truth of the protagonist's innocence is revealed, but this is only the beginning of Dow's twisting plot, as once freed, the man initiates an intricate plan to get revenge on the perpetrators of this miscarriage of justice.

Review, article, excerpt & reading guide | Buy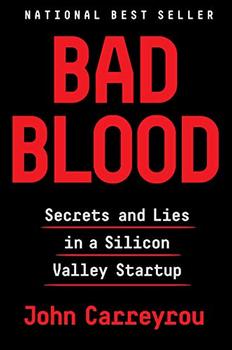 Bad Blood: Secrets and Lies in a Silicon Valley Startup by John Carreyrou
Paperback Jan 28, 2020. 368 pages. Published by Vintage

If your book club favors nonfiction, look no further than Bad Blood, journalist John Carreyrou's investigation into the start-up tech company Theranos, headed by Silicon Valley fraud Elizabeth Holmes. Carreyrou further recounts the efforts by Theranos attorneys to silence him and his sources in an engrossing account of scientific chicanery.

Review, article & excerpt | Buy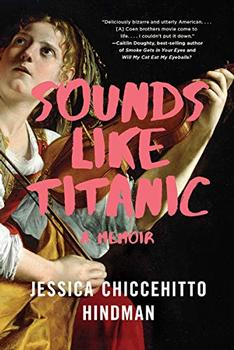 Sounds Like Titanic: A Memoir
by Jessica Chiccehitto Hindman
Paperback Feb 11, 2020. 256 pages. Published by W.W. Norton & Company

In this revelatory memoir, Jessica Chiccehitto Hindman recalls working with a touring orchestra as a violinist, and discovering that her boss, "The Composer," is a fraud, playing prerecorded music to the audience at his concerts. This experience becomes a symbol for a wider, nuanced conversation about deception in America, making this a perfect choice for book clubs that enjoy philosophical discussions.

Review, article, excerpt & reading guide | Buy