Women are at the heart of each of these historical novels, and so are the deep challenges of holding family together and pursuing personal dreams all at the same time. The Women in the Castle and Manhattan Beach both explore the effects of war on women and their families, while Love and other Consolation Prizes and Rebellion take readers across time and place to shine a light on the hidden ways we are all connected. Finally See What I Have Done offers an intimate glimpse into one family's complicated dynamics - sometimes what we think we see isn't always what is true, and sometimes we are not as connected as we appear to be.

Each of these books are, or soon will be, available in paperback and are already available in e-book and hardcover. You'll find all you need to know to decide which of these are right for you and your book club on BookBrowse, including reviews and "beyond the book" articles, excerpts and reading guides.
Find many more historical fiction recommendations in BookBrowse's book club genre section.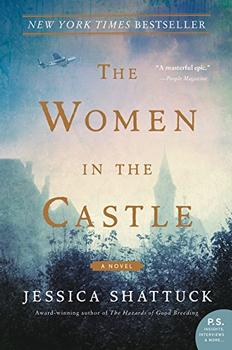 The Women in the Castle by Jessica Shattuck
Paperback Jan 2018. 368 pages. Published by William Morrow
Also in hardcover & ebook
Against the backdrop of a once grand, now broken-down Bavarian castle just after the end of World War II, three widows of Nazi resisters try to help each other rebuild their lives. Their make-shift family appears to share enough history and pain to hold them together, but soon their secrets and differences challenge their union. An evocative and emotional portrait of war and what it means to survive, love and, finally, forgive.
Review, article, excerpt & reading guide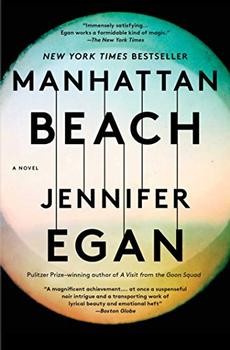 Manhattan Beach by Jennifer Egan
Paperback Jun 5, 2018. 448 pages. Published by Scribner
Also in hardcover & ebook
When Anna Kerrigan is twelve she goes with her father to the home of Dexter Styles, a man who she senses is important to her family. Years later, the country is at war and Anna's father has disappeared. Anna has become the first female diver at the Brooklyn Naval Yard where she repairs ships when she runs into Dexter Styles again. This is the story of Anna's transformation, and the transformation of America and the lives of the men and women living there.
Review, article, excerpt & reading guide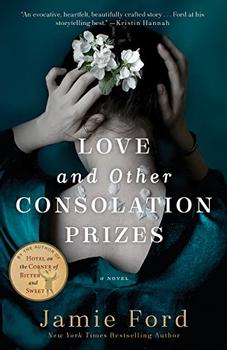 Love and Other Consolation Prizes: A Novel by Jamie Ford

Paperback Jun 19, 2018. 336 pages. Published by Ballantine Books
Also in hardcover & ebook

Another twelve-year-old is front and center in this novel about a world where everything is for sale. Ernest Young, an orphan at a boarding school, is given the chance to go to the World's Fair. He is mesmerized until he learns that he will be raffled off to a new home. He ends up in the care of a high-class madam at a famous brothel; befriends Maisie, the madam's precocious daughter, and a bold scullery maid named Fahn; and unbelievably finds a sense of comfort and belonging he has never had. Post-Victorian suffrage lays the foundation for this story about devotion, innocence and family.
Review, article, excerpt & reading guide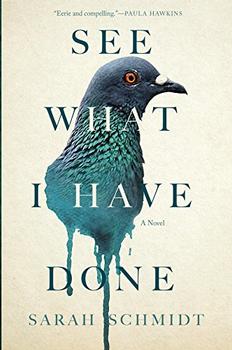 See What I Have Done by Sarah Schmidt
Paperback Jun 12, 2018. 352 pages. Published by Grove Press
Also in hardcover & ebook
A retelling of one of the most famous murder cases of all time, this is the story of mysterious deaths of Lizzie Borden's parents in 1892 as told through the perspectives of Lizzie, her sister, the housemaid and a stranger. Neighbors can't understand why anyone would want to hurt the respected Bordens, but up close the cracks in the family's façade are jagged and sharp. The events of that tragic day are revealed in a slow and suspenseful way here.
Review, article, excerpt & reading guide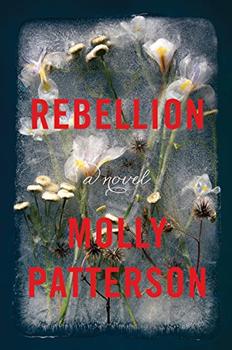 Rebellion by Molly Patterson
Paperback Aug 28, 2018. 512 pages. Published by Harper
Also in hardcover & ebook
Spanning the distance from Illinois to China, this mystery weaves together the lives of four women over a century. In 1900, an American missionary named Addie goes to China and disappears and the rest of the story spins from there: Addie's sister must mourn this loss, then fifty years later her niece must face her own loss and a fight to keep her farm and, finally, after another fifty years, a Chinese woman returns to her parents' home. All of these women must face their dreams and the choice to fight for them at all cost.
Review, article, excerpt & reading guide