Ask me with a gun to my head if I believe in them, all the gods and myths that I write about, and I'd have to say no. Not literally. Not in the daylight, nor in well-lit places, with people about. But I believe in the stories we can tell with them. I believe in the reflections that they show us when they are told. And forget it or ignore it at your peril, it remains true: these stories have power.
- Neil Gaiman, from Reflections on Myth

It is through fantasy that we have always sought to make sense of the world, not through reason…It is through the fictive projections of our imaginations based on personal experience that we have sought to grasp, explain, alter, and comment on reality. This is again why such staples as the Bible and the Grimm's fairy tales have become such canonical texts: unlike reality, they allegedly open the mysteries of life and reveal ways in which we can maintain ourselves and our integrity in a conflict-ridden world.
- Jack Zipes, from Why Fantasy Matters Too Much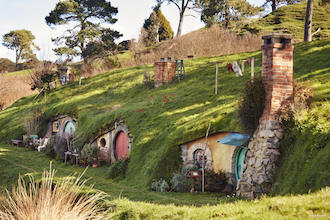 From myths and folklore, to fairy tales, fantasy and science fiction, people through every age and culture have turned to storytelling to reflect upon their lives. While literature, in general, helps show readers the world from different times, settings, and points of view, sometimes a decentralized setting allows readers to reflect upon an issue in a different way. Scholars such as Marina Warner, Jack Zipes, and Maria Nikolajeva, among others, have written extensively about the subversive and didactic nature of fairy tales – simply put, fairy tales have been used to both impress social values and lessons upon their readers and listeners, and to proffer an alternative to what seem like established social norms. By extension, fantasy and other speculative literary genres serve the same purpose.