Shirin Ebadi and Azadeh Moaveni Author Biography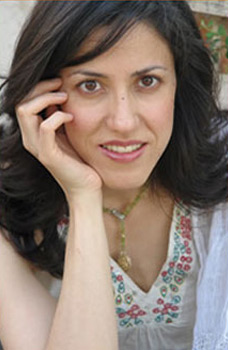 Azadeh Moaveni is a Tehran correspondent for TIME Magazine. She is the author of Lipstick Jihad (2005), Honeymoon in Tehran (2009) and co-author of Iran Awakening (2006).

She previously worked for the Los Angeles Times as a reporter covering the Iraq war, and its regional reverberations. Before joining the Times, she reported around the Middle East for TIME, covering Islamic militant groups, Arab media, political Shiism, Arab/Iranian youth culture, and the Iranian reform movement. As one of the few American correspondents permitted to work continuously in Iran since 1999, Azadeh has reported extensively on youth culture and the student movement in the Islamic Republic. This focus inspired her first book, as well as her contributions to two anthologies, My Sister, Guard Your Veil; My ...
... Full Biography
Link to Shirin Ebadi and Azadeh Moaveni's Website