John Boyne Author Biography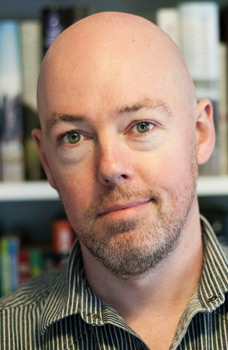 Photo: John Boyne
I was born in Dublin, Ireland, in 1971, and studied English Literature at Trinity College, Dublin, and creative writing at the University of East Anglia, Norwich, where I was awarded the Curtis Brown prize.

My early writing consisted mostly of short stories, and I published a number of them. My first story, The Entertainments Jar, was shortlisted for the Hennessy Literary Award in Ireland. In total, I've published about 70 short stories.

My 2006 novel, The Boy in the Striped Pyjamas, was made into an award-winning Miramax film. The novel itself won 2 Irish Book Awards, the Bisto Book of the Year, and was shortlisted or won a host of international awards. Amongst other accolades, it spent more than 80 weeks at no.1 in Ireland, topped the New York Times Bestseller List, and was the ...
Full Biography
Author Interview
Link to John Boyne's Website
Name Pronunciation
John Boyne: BOYn