Philip Pullman Author Biography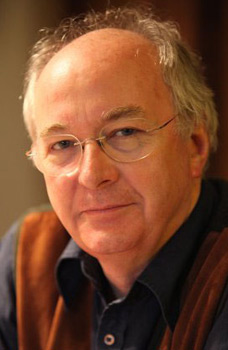 Philip Pullman was born in Norwich on October 19, 1946 to Audrey and Alfred Pullman. The early part of his childhood was spent traveling from base to base as his father, and later stepfather, were part of the Royal Air Force (RAF). At age seven, following the death of his father, Philip and his younger brother Francis moved back to Britain to live with their grandfather in Norfolk, an Anglican clergyman. Their mother moved to London to find work.

When Pullman was eight, a stepfather - another RAF pilot - entered the Pullman family and once again the family moved from base to base. For a time, they settled in Australia. In Australia, he first discovered the wonders of comic books, a force that would later influence both his writing and illustrating of future stories. The family moved ...
... Full Biography
Author Interview
Link to Philip Pullman's Website
Name Pronunciation
Philip Pullman: As it looks: pull-man