Jane Goodall, Gail Hudson, Gary McAvoy Author Biography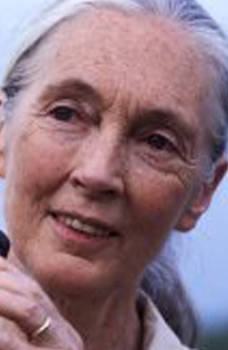 Jane Goodall was born on April 3rd, 1934 in London, England. Her childhood ambition was to spend time with animals in the wild. In particular, she was drawn to the African continent and the dream of seeing wild animals in their native habitat. It was an unusual ambition for a girl at the time, but it was an ambition supported by her parents, especially her mother. After the war, Goodall left school and found work as a secretary at Oxford University. In 1956, Goodall, jumped at the opportunity to travel to a friend's farm in Kenya.

It was there in Kenya that Goodall met the famous anthropologist and paleontologist, Dr. Louis S.B. Leakey. Leakey was impressed with Goodall's enthusiasm and knowledge of Africa and wildlife. As a result, he decided to take Goodall to Olduvai Gorge in ...
... Full Biography
Link to Jane Goodall, Gail Hudson, Gary McAvoy's Website