Robert Crais Author Biography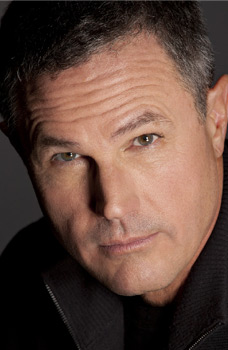 Crais is the author of the best-selling Elvis Cole novels. A native of Louisiana, he grew up on the banks of the Mississippi River in a blue collar family of oil refinery workers and police officers. He purchased a secondhand paperback of Raymond Chandler's The Little Sister when he was fifteen, which inspired his lifelong love of writing, Los Angeles, and the literature of crime fiction. Other literary influences include Dashiell Hammett, Ernest Hemingway, Robert B. Parker, and John Steinbeck.

After years of amateur film-making and writing short fiction, he journeyed to Hollywood in 1976 where he quickly found work writing scripts for such major television series as Hill Street Blues, Cagney & Lacey, and Miami Vice, as well as numerous series pilots and Movies-...
... Full Biography
Link to Robert Crais's Website
Name Pronunciation
Robert Crais: rhymes with face