Haruki Murakami Author Biography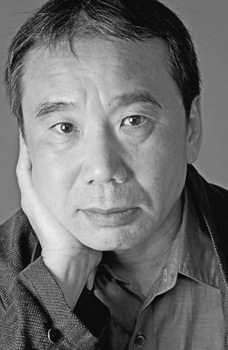 Photo: Elena Seibert
Haruki Murakami was born in Kyoto, Japan, in 1949. He grew up in Kobe and then moved to Tokyo, where he attended Waseda University. After college, Murakami opened a small jazz bar, which he and his wife ran for seven years.

His first novel, Hear the Wind Sing, won the Gunzou Literature Prize for budding writers in 1979. He followed this success with two sequels, Pinball, 1973 and A Wild Sheep Chase, which all together form "The Trilogy of the Rat."

Additionally, Murakami has written several works of nonfiction. After the Hanshin earthquake and the Tokyo subway sarin gas attack in 1995, he interviewed surviving victims, as well as members of the religious cult responsible. From these interviews, he published two nonfiction books in Japan, which were selectively combined to form ...
... Full Biography
Author Interview
Link to Haruki Murakami's Website