Breaking news on authors, publishers, and book-related topics
BookBrowse Book News
Page 11 of 226
Sales of print books grow for second year in a row
Dec 23 2015: The book business looks ready to mark a second consecutive year of unit growth in print books. Unit sales of print books were up 2.8% through the week ended December 20, 2015 compared to the same period in 2014 at outlets that report to Nielsen BookScan with just under ...
American Booksellers Association and others support Apple at Supreme Court
Dec 03 2015: Shelf Awareness reports that The American Booksellers Association, Barnes & Noble, Authors United and the Authors Guild have filed a friend-of-the-court brief with the Supreme Court asking it to review the district court decision, upheld by the appeals court, against ...
2015 National Book Awards Announced
Nov 19 2015: The National Book Foundation has announced the 2015 winners of the National Book Awards:

Fiction: Adam Johnson, Fortune Smiles: Stories (Random House (USA))

Non-Fiction: Ta-Nehisi Coates, Between the World and Me (Spiegel & Grau / Penguin Random House)

Poetry...
Shareholders encouraged to vote in favor of plan to privatize Books-A-Million.
Nov 18 2015: Institutional Shareholder Services, the independent proxy advisory firm, has recommended that stockholders of Books-A-Million vote in favor of the plan for the Anderson family to buy BAM and take it private.
Costa Book Awards nominees announced
Nov 18 2015: The nominees for the Costa Book Awards have been announced. The Costa Awards (known as the Whitbread Awards until 2006) are one of the UK's most prestigious and literary prizes recognizing some of the most enjoyable books of the year, written by authors based in the UK ...
Mark your calendar for Indies First Day on Sat Nov 28
Nov 18 2015: Mark your calendar for Indies First Day - a national campaign of activities and events in support of independent bookstores, first envisioned by author Sherman Alexie in 2013. It kicks off each November, on Small Business Saturday (November 28, 2015), when independent ...
Take Your Child to a Bookstore Day - Saturday Dec 5
Nov 16 2015: Saturday, December 5 is the sixth annual Take Your Child to a Bookstore Day. This year 700 bookstores will participate across all 50 US, plus a handful elsewhere. Novelist Jenny Milchman was inspired to start the event by taking her own children to the bookstore and ...
Amazon reviews hijacked by conspiracy theorists and causes
Nov 02 2015: The Seattle Times reports that organized groups are using the Amazon review system to push political and social agendas often only tangentially related to the products being sold. But Amazon appears to have no desire to deal with these reviews saying they are "authentic...
Support BookBrowse
Become a Member
and discover your next great read!
Book Discussion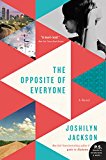 Award Winners
A Great Reckoning
by Louise Penny Canadian author Louise Penny is back with her twelfth entry in the Chief Inspector Armand Gamache ...

Homegoing
by Yaa Gyasi It's all very well to challenge people to be the masters of their own destiny, but when you...

When Breath Becomes Air
by Paul Kalanithi When Breath Becomes Air is the autobiography of Paul Kalanithi, written in the time period between ...
First Impressions
Victoria
by Daisy Goodwin

Daisy Goodwin breathes new life into Victoria's story, and does so with sensitivity, verve, and wit." - Amanda Foreman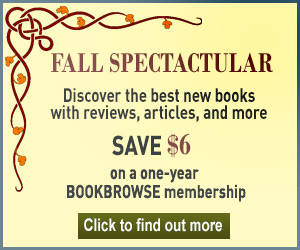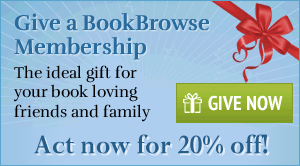 Who Said...
Harvard is the storehouse of knowledge because the freshmen bring so much in and the graduates take so little out.
Click Here to find out who said this, as well as discovering other famous literary quotes!
Word Play
The Big Holiday Wordplay:
$400+ in Prizes
Books that


entertain,
engage
& enlighten


Visitors can view some of BookBrowse for free. Full access is for members only.