Breaking news on authors, publishers, and book-related topics
BookBrowse Book News
Page 8 of 248
Dan Brown talks about his new book, and offers a tour of his house
Oct 01 2017: Dan Brown takes Sarah Lyall on a tour of his house and talks about his eighth book (and fifth starring Robert Langdon), Origin, publishing Oct 3; and in particular why he includes chunks of expository information into the narrative of all his books. In the case of ...
The Big Titles U.S. Agencies Will be Selling at the Frankfurt Book Fair
Oct 01 2017: Publishers Weekly looks at the big titles that American agents will be talking up in the rights center at the upcoming Frankfurt Book Fair including the debut novel from Sopranos' actor Michael Imperioli, a memoir by filmaker David Lynch, an update on Cinderella, and a ...
Why UK and US book jackets are often so different?
Oct 01 2017: The Guardian looks at the question that puzzles many readers: Why are books published with different covers in different countries, even those that share the same language such as the UK and USA?

According to jacket designer, Stuart Bache: "The gulf between British ...
Librarian rejects Melania Trump's book donation
Sep 29 2017: A school librarian has declared that she would not like a selection of Dr Seuss classics here, there or anywhere, after refusing books donated by Melania Trump.

Trump had sent a collection of ten Seuss books, including The Cat in the Hat and Green Eggs and Ham, to ...
Kit Reed (1932-2017)
Sep 27 2017: Kit Reed, "a prolific author with an astonishing range who published work consistently for almost 60 years, writing outstanding novels and stories in various genres for children, teens and adults," died September 24 aged 85.
National Book Foundation announces 5 under 35 honorees
Sep 25 2017: The National Book Foundation has announced its 2017 5 Under 35 honorees, a selection of debut fiction writers under the age of 35 whose work promises to leave a lasting impression on the literary landscape. Each author was selected by a National Book Award Winner, ...
The split infinitive
Sep 25 2017: Splitting an infinitive and starting a sentence with "so" or "like" are all habits that any self-respecting grammar pedant would abhor.

But a new study has found that conventions which prohibit such practises are so widely flouted, they have effectively become part ...
"The Hobbit's" first review
Sep 24 2017: On the 80th anniversary of the publication of The Hobbit, Lithub looks back on C. S Lewis' review of his old friend J. R. R. Tolkien's first novel:

"...For it must be understood that this is a children's book only in the sense that the first of many readings can be ...
Support BookBrowse
Become a Member and discover books that entertain, engage & enlighten!
Book Discussion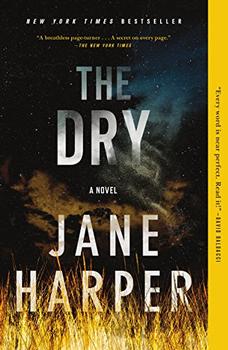 First Impressions
The Chalk Man
by C. J. Tudor

Relentlessly compelling psychological suspense. The must-read thriller debut of 2018.
Reader Reviews

The Days When Birds Come Back
by Deborah Reed

A graceful testament to endurance, rebuilding, and the possibilities of coming home.
Reader Reviews
Win this book!
Mothers of Sparta: A Memoir
A dazzling literary memoir with shades of Mary Karr, Anne Lamott and Jenny Lawson.
Word Play
Solve this clue:
and be entered to win..
Books that


entertain,
engage
& enlighten


Visitors can view some of BookBrowse for free. Full access is for members only.