Breaking news on authors, publishers, and book-related topics
BookBrowse Book News
Page 5 of 242
House Votes to Save Library Funding, and National Endowments for the Arts and Humanities
Sep 17 2017: The $1.2 trillion FY2018 budget bill (H.R. 3354), which passed by a 211-198 margin, includes full funding for the Institute of Museum and Library Services (IMLS), including all programs administered under the Library Services and Technology Act (LSTA), as well as the ...
Roald Dahl's widow says Charlie Bucket was supposed to be black until editor intervened
Sep 17 2017: The widow and the biographer of the beloved British children's writer Roald Dahl told the BBC in an interview this week that Charlie Bucket, the young boy whose life is changed by a golden ticket in Charlie and the Chocolate Factory, was originally supposed to be black....
Terry Pratchett exhibit opens at Salisbury Museum
Sep 17 2017: The many sides of one of the UK's most beloved fantasy authors are reflected in an exhibition called Terry Pratchett: HisWorld, which opened this weekend at Salisbury Museum, not far from Terry Pratchett's Wiltshire (UK) "manorette" where he died in March 2015.

The ...
Irish-American author J.P. Donleavy dies aged 91
Sep 14 2017: Irish-American author and playwright, James Patrick Donleavy, has died. Best known for his 1955 novel The Ginger Man (originally banned for obscenities), he published a great many other books and plays during his 91 years, many of which are noted in The Guardian's ...
Hippo Birdie Two Ewes
Sep 13 2017: Fans of Sandra Boynton's whimsical children's books and greeting cards will enjoy The Washington Post's extensive article titled, "Hippos, birdies, T. rexes, pigs: How Sandra Boynton built an empire and won your child's heart."
Jerry Pournelle, titan of science fiction, dies aged 84
Sep 11 2017: Author Jerry Pournelle, a titan of science fiction, has died at the age 84. According to an announcement by the Science Fiction & Fantasy Writers of America, Pournelle died on Friday. The cause of death was not disclosed. Pournelle had attended Dragoncon a week earlier,...
Louise Hay, self-help author and found of Hay House dies aged 90.
Sep 06 2017: Louise Hay, who from a 1984 best seller built a self-help publishing empire that has attracted millions of devotees with its messages about the power of thought and attitude, died on Wednesday at her home in San Diego. She was 90. Her death was announced on the website...
John Ashbery, one of the most influential American poets of his generation, has died aged 90
Sep 05 2017: John Ashbery, who has died aged 90, was widely considered the most innovative and influential American poet of his generation.

One of his most radical innovations was the fluidity with which he allowed pronouns to operate, a rhetorical habit best illustrated by his ...
Support BookBrowse
Become a Member and discover books that entertain, engage & enlighten!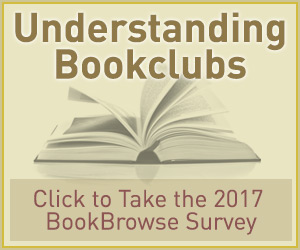 Book Discussion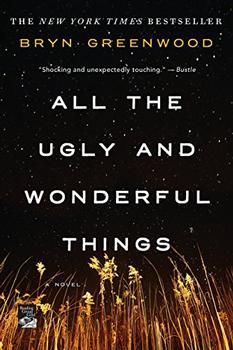 First Impressions
Never Coming Back
by Alison McGhee

A moving exploration of growing up and growing old, and the ties that bind parents and children.
Reader Reviews
Win this book!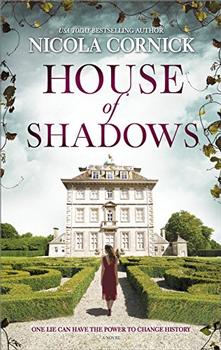 "A rising star"
- Publishers Weekly
Three women. Four centuries. A tangle of romance, deceit and destiny...
Word Play
Solve this clue:
and be entered to win..
Books that


entertain,
engage
& enlighten


Visitors can view some of BookBrowse for free. Full access is for members only.