Breaking news on authors, publishers, and book-related topics
BookBrowse Book News
Page 4 of 223
Austin Clark, author of The Polished Hoe, dies aged 81
Jun 27 2016: Austin Clarke, the award-winning Barbadian-born author who wrote about the immigrant experience and being black in Canada, died Sunday at age 81.

The author of at least eleven novels, six short-story collections, and four memoirs, Clarke is perhaps best remembered ...
Apple e-book refunds begin today
Jun 21 2016: Attorneys today confirmed that $400 million in refunds due readers following the end of the Apple e-book price-fixing case will begin flowing into customer accounts on June 21—with refunds for New York Times bestsellers approaching $7 per title purchased.

In all, the...
Hastings files for bankruptcy protection, 126 superstores selling new and used books in jeopardy
Jun 15 2016: Hastings Entertainment, which operates 126 superstores in medium-sized markets selling new and used books, among other things, has voluntarily filed for Chapter 11 bankruptcy protection with its parent company and several sister companies; and is seeking a buyer for its...
Hamilton wins 11 Tony Awards, one shy of record held by The Producers
Jun 13 2016: Hamilton, the hit Broadway musical based on the 2004 Ron Chernow biography of Alexander Hamilton (Penguin) has won 11 Tony Awards including best new musical. This is just one award short of the record for a single show - The Producers won 12 in 2001.

The Color ...
The ten 2016 recipients of the National Medal for Museum and Library Service
May 31 2016: The Institute of Museum and Library Services has announced the 10 recipients of the 2016 National Medal for Museum and Library Service, the nation's highest honor given to museums and libraries for service to the community. For 22 years, the award has celebrated ...
The Vegetarian wins the Man Booker International Prize
May 16 2016: South Korean author Han Kang has won the 2016 Man Booker International Prize for her novel The Vegetarian, described by Judging panel chairman Boyd Tonkin as "unforgettably powerful and original".

The writer and her British translator - who only started learning ...
7000 attendees enjoyed successful BookCon in Chicago
May 16 2016: 7000 book fans attended Book Con in Chicago on Saturday. As in the two previous years in New York City, attendees skewed towards significantly more females than males. Some attendees were disappointed that the event was on just one day, unlike last year's BookCon in New...
In Britain, lit fiction books in translation outsell English language lit fiction
May 16 2016: Translated literary fiction is selling better on average in the UK than literary fiction originally written in English, according to new research by Nielsen, with authors including Elena Ferrante, Haruki Murakami and Karl Ove Knausgaard driving a boom in sales.

...
One-Month Free Membership
Editor's Choice
Commonwealth
by Ann Patchett Opening Ann Patchett's novel Commonwealth about two semi-functional mid-late 20th Century ...

A Gentleman in Moscow
by Amor Towles It is June 21, 1922, and 33-year-old Count Alexander Ilyich Rostov is convicted of being a class ...

I Contain Multitudes
by Ed Yong If a stranger were to accost you on the street and tell you that, from birth, you have never been ...
First Impressions
The Tea Planter's Wife
by Dinah Jefferies

An utterly engrossing, compulsive page-turner set in 1920s Ceylon.

Darling Days
by iO Tillett Wright
Book Discussions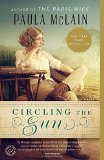 Win this book!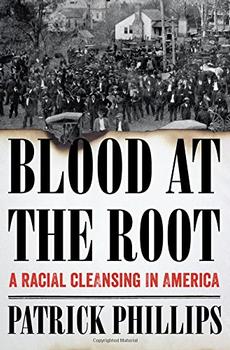 Blood at the Root
"A gripping, timely, and important examination of American racism."
- PW Starred Review
Word Play
Solve this clue:
and be entered to win..
Books that


entertain,
engage
& enlighten


Visitors can view some of BookBrowse for free. Full access is for members only.