Breaking news on authors, publishers, and book-related topics
BookBrowse Book News
Page 31 of 235
B&N to separate its college business from retail & Nook
Feb 26 2015: In a move that has surprised some in the industry, Barnes & Noble announced today that it plans to separate its college business from its retail stores and Nook digital units.

While a split has been on the cards for about a year, it was generally thought that the ...
Maya Angelou to be honored with postage stamp
Feb 24 2015: Poet and bestselling author Maya Angelou will be honored with a Forever Stamp, the U.S. Postal Service announced Monday.

Angelou, best known for I Know Why the Caged Bird Sings, her searing memoir about life in the Jim Crow South, died May 28, 2014, at age 86.
Today's students still prefer print
Feb 24 2015: Textbook makers, bookstore owners and college student surveys all say millennials still strongly prefer print when studying - but also for personal reading. A University of Washington pilot study of digital textbooks found that a quarter of students still bought print ...
Oscar winners based on books
Feb 23 2015: Five of the eight best picture nominees at last night's Oscars were based on books or book related and a number were also winners, including:

Birdman or (The Unexpected Virtue of Ignorance), which centers on a Broadway stage adaptation of Raymond Carver's story "What...
New Dr. Seuss book to publish late July
Feb 18 2015: Random House have announced that a new Dr. Seuss book will be published on July 28 - after the full text and illustrations of What Pet Should I Get? was found in the office of Ted Geisel (aka Dr. Seuss). It is believed to have been written in the late '50s/early '60s ...
Faber & Faber and Farrar, Straus and Giroux terminate 17 year partnership in USA
Feb 17 2015: Publishers Lunch report that Faber and Faber and FSG announced jointly on Tuesday that they will terminate their 17-year partnership in the American-based Faber and Faber, Inc. effective immediately. Farrar will retain the rights to all of the titles published through ...
Former US poet laureate Philip Levine dies aged 87
Feb 17 2015: Poet Philip Levine has died aged 87. The Former U.S. poet laureate won a Pulitzer Prize in 1995 for The Simple Truth. He also won two National Book Awards and two National Book Critics Circle Awards for other works.
American Booksellers discuss concerns over minimum wage increases - philosophically in favor but logistically challenging
Feb 12 2015: At the American Booksellers Association this week members discussed a range of topics including the rise in the minimum wage in may parts of the US. Steve Bercu, owner of Bookpeople in Austin, Tex., and the president of the ABA, pointed out that the majority of ...
Support BookBrowse
Become a Member and discover books that entertain, engage & enlighten!
Editor's Choice
The Noise of Time
by Julian Barnes Confession: I do two terrible – some say unforgivable – things while reading a book. First...

Smoke
by Dan Vyleta In Dan Vyleta's universe, set in an alternate Victorian England, people engaging in sinful thought ...

Golden Hill
by Francis Spufford Spufford brings American history to raucous life through the story of Mr. Richard Smith, a ...
Win this book!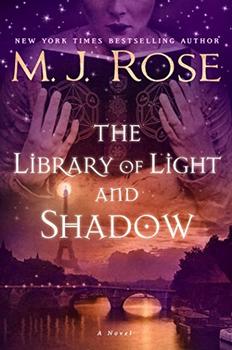 The Library of Light and Shadow by M.J. Rose
"Possibly her best yet. A sensuous, sumptuous, and spellbinding novel." - Kirkus Reviews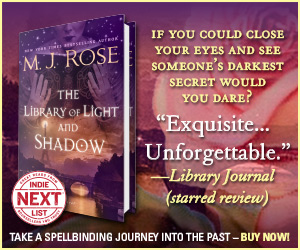 First Impressions
The Necklace
by Claire McMillan

For readers of The Nest, the intelligent, intoxicating story of long-simmering family secrets.
Reader Reviews
Word Play
Solve this clue:
and be entered to win..
Book Discussion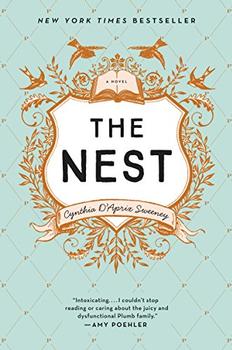 Books that


entertain,
engage
& enlighten


Visitors can view some of BookBrowse for free. Full access is for members only.