Breaking news on authors, publishers, and book-related topics
BookBrowse Book News
Page 31 of 223
BookCon to get its own two day show next year. BEA to be cut to 2.5 days
Jun 16 2014: Next year's BookExpo America - the USA's leading publishing trade event - will take a different format to this year's event (which in turn was different to previous years). Next year BEA will run for two and a half days, opening on Wednesday afternoon, closing Friday. ...
Amazon likely to launch smartphone with ereader & smartphone technology
Jun 16 2014: Amazon is expected to introduce a smartphone on Wednesday at an event in Seattle, a long-rumored project that aims to close any remaining gap between the impulse to buy and the completed act.
Foyles opens new flagship "bookshop of the future" on Charing Cross Road
Jun 16 2014: "If God had been a bookseller, he could have done no better than welcoming you to this temple of words," Hilary Mantel (now Dame Hilary) told the crowd gathered at Foyles bookshop in London last Friday evening. The novelist did the honors during the ribbon-cutting ...
Charles Wright to be new poet laureate
Jun 12 2014: The Library of Congress is to announce on Thursday that the next poet laureate will be 78-year-old Charles Wright. Wright, a retired professor at the University of Virginia, has already won just about every other honor in the poetry world, including the Pulitzer Prize, ...
Impac Dublin award goes to Juan Gabriel Vásquez
Jun 12 2014: Colombian novelist Juan Gabriel Vásquez has won the €100,000 Impac award for his exploration of Colombia's drug trade, The Sound of Things Falling.

One of the world's richest literary prizes, the International Impac Dublin literary award this year pitted debut novels...
Spot the Dog author Eric Hill dies aged 86
Jun 11 2014: Eric Hill, the children's author who topped bestseller charts with his brightly-coloured picture books about the mischievous yellow puppy Spot, has died at the age of 86 at his home in California after a short illness.
Amazon's supplier battles expand to Warner Home Video
Jun 11 2014: The Everything Store is shrinking again. Amazon customers who want to order forthcoming Warner Home Video features, including "The Lego Movie," "300: Rise of an Empire," "Winter's Tale" and "Transcendence," are finding it impossible to do so.

The retailer's refusal ...
B&N steps back into the tablet market with agreement to co-brand tablets with Samsung (that will include Nook software)
Jun 05 2014: Barnes & Noble has reached an agreement with Samsung for the technology giant to develop co-branded tablets that will include Nook software.
One-Month Free Membership
Editor's Choice
Commonwealth
by Ann Patchett Opening Ann Patchett's novel Commonwealth about two semi-functional mid-late 20th Century ...

A Gentleman in Moscow
by Amor Towles It is June 21, 1922, and 33-year-old Count Alexander Ilyich Rostov is convicted of being a class ...

I Contain Multitudes
by Ed Yong If a stranger were to accost you on the street and tell you that, from birth, you have never been ...
First Impressions
Darling Days
by iO Tillett Wright

The Tea Planter's Wife
by Dinah Jefferies

An utterly engrossing, compulsive page-turner set in 1920s Ceylon.
Book Discussions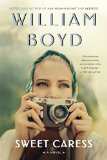 Win this book!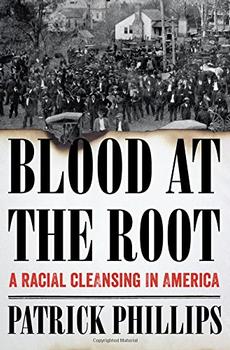 Blood at the Root
"A gripping, timely, and important examination of American racism."
- PW Starred Review
Word Play
Solve this clue:
and be entered to win..
Books that


entertain,
engage
& enlighten


Visitors can view some of BookBrowse for free. Full access is for members only.