Breaking news on authors, publishers, and book-related topics
BookBrowse Book News
Page 29 of 227
National Book Awards nonfiction longlist announced...
Sep 17 2014: The National Book Awards have announced their nonfiction longlist consisting of 10 titles:

Roz Chast, Can't We Talk About Something More Pleasant? (Bloomsbury)
John Demos, The Heathen School: A Story of Hope and Betrayal in the Age of the Early Republic (...
MacArthur Genius Grants
Sep 17 2014: This year's 21 MacArthur fellows have been announced including cartoonist and graphic memoirist Alison Bechdel, translator and Poet Khaled Mattawa, poet Terrance Hayes and playwright Samuel Hunter.

MacArthur Fellowships, also known as "Genius Grants" are awarded ...
National Book Award longlist for fiction - all books on BookBrowse, most with excerpts!
Sep 17 2014: The National Book Awards have announced their fiction longlist
National Book Foundation's YA longlist
Sep 16 2014: The National Book Award longlist for this year's Young People's Literature category is:

The Impossible Knife of Memory by Laurie Halse Anderson (Viking)
Girls Like Us by Gail Giles (Candlewick)
Skink: No Surrender by Carl Hiaasen (Knopf)
Greenglass House...
Advocates for Independent Business launch #efairnessnow campaign
Sep 12 2014: Advocates for Independent Business, a coalition that includes the American Booksellers Association and a number of Local First groups, is launching #efairnessnow, a social media campaign in support of e-fairness. The goal "is to persuade customers of indie stores to ...
88% of Millennials read a book in the past year
Sep 11 2014: 88% of Americans aged 16-29 (aka Millennials) have read a book in the past year. This is higher than the 79% of those aged 30+ who have reada book in the past year. Of the Millennials 37% read at least one e-book.

Interestingly, 50% of Millennials visited a ...
NY Times announce 12 new bestseller lists
Sep 11 2014: The New York Times Book Review is adding 12 new monthly bestseller charts to its current line up and will also publish some lists in print that were only available online. A newly designed print page will highlight four niche lists on a weekly rotating basis while also ...
Barnes and Noble quarter sales down 7%
Sep 09 2014: Barnes and Nobles sales fell 7% in the quarter ending August 2, with a net loss of $28.4 million, compared to a net loss of $87 million in the same period a year ago. The results were in line with Wall Street estimates.
Support BookBrowse
Become a Member and discover books that entertain, engage & enlighten!
Book Discussion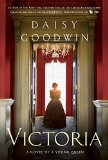 First Impressions
Lillian Boxfish Takes a Walk
by Kathleen Rooney

"Effervescent with verve, wit, and heart" - Booklist, starred review
Win this book!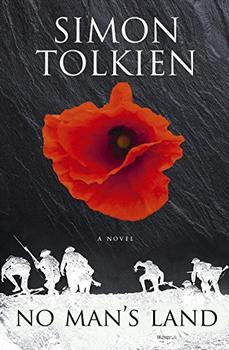 No Man's Land
by Simon Tolkien
Inspired by the experiences of his grandfather, J. R. R. Tolkien, during World War I.
Editor's Choice
Ruler of the Night
by David Morrell Amateur sleuth Thomas De Quincey is back in a mystery set in Victorian England. This time, he and ...

A List of Cages
by Robin Roe Robin Roe has written one helluva young adult debut novel. Alternating first person narratives by a ...

Homesick for Another World
by Ottessa Moshfegh The frizzy, freaky, funky, and frazzled all pile on in this much anticipated short story collection ...
Word Play
Solve this clue:
and be entered to win..
Books that


entertain,
engage
& enlighten


Visitors can view some of BookBrowse for free. Full access is for members only.