Breaking news on authors, publishers, and book-related topics
BookBrowse Book News
Page 28 of 224
Your local bookstore needs you - US bookstore sales down 8% year on year!
Aug 14 2014: Bookstore sales in the USA are down 7.9% for the half year to June. The Census Bureau definition of the bookstore category is "establishments primarily engaged in retailing a general line of new books. These establishments may also sell stationery and related items, ...
Amazon issues strange note to Kindle authors about its dispute with Hachette
Aug 11 2014: Late Friday night Amazon issued another strange note about its dispute with Hachette, this time in the form of a letter from the "Amazon Books Team" to Kindle Direct Publishing authors with the subject line "Important Kindle request."

The e-mail asked the authors, ...
Hachette CEO's reply re Amazon dispute...
Aug 11 2014: The following is the reply that Hachette Book Group CEO Michael Pietsch is sending to those who are writing to him after Amazon contacted its Kindle authors on Friday, providing Pietsch's personal email address and asking them to write to him...

Thank you for ...
Perseus Books Group calls off sale to Hachette and Ingram
Aug 08 2014: The sale of Perseus Books Group to Hachette Book Group and Ingram Content Group has been called off. "Despite much effort from all three parties, we could not reach agreement on everything necessary to close the transaction," Perseus CEO David Steinberger said in an e-...
Authors United take full page ad in Sunday NY Times to send open letter to Amazon
Aug 07 2014: Authors United, a group of nearly 1,000 authors led by Douglas Preston, is running a full-page ad in this Sunday's New York Times, the Bookseller reported. The ad reproduces the open letter that the group began circulating a month ago, protesting Amazon for having "...
"Where The Heart Is" author Billie Letts dead at 76
Aug 04 2014: Billie Letts, author of novels including "Where The Heart Is" (an Oprah book club pick) has died in Tulsa aged 76.
HarperCollins completes purchase of Harlequin for C$455 million
Aug 01 2014: HarperCollins' parent company News Corp has completed its acquisition of Harlequin Enterprises for C$455 million in cash from Torstar Corporation. Harlequin, best known as a publisher of women's fiction, will now operate as a division of HarperCollins.
Amazon second quarter losses higher than expected.
Jul 25 2014: Amazon sales in the second quarter rose 23%, to $19.34 billion, in line with analysts' expectations, but the net loss of $126 million was deeper than expected. In addition, the company said it expects its third quarter loss to be between $810 million and $410 million ...
One-Month Free Membership
Editor's Choice
Here I Am
by Jonathan Safran Foer With almost all the accoutrements of upper middle-class suburban life, Julia and Jacob Bloch fit the...

Harmony
by Carolyn Parkhurst In previous novels such as The Dogs of Babel and Lost and Found, Carolyn Parkhurst has shown herself...

Commonwealth
by Ann Patchett Opening Ann Patchett's novel Commonwealth about two semi-functional mid-late 20th Century ...
First Impressions
The Tea Planter's Wife
by Dinah Jefferies

An utterly engrossing, compulsive page-turner set in 1920s Ceylon.

Darling Days
by iO Tillett Wright

A devastatingly powerful memoir of one young woman's extraordinary coming of age.
Book Discussions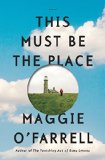 Win this book!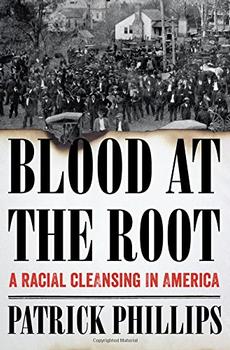 Blood at the Root
"A gripping, timely, and important examination of American racism."
- PW Starred Review
Word Play
Solve this clue:
and be entered to win..
Books that


entertain,
engage
& enlighten


Visitors can view some of BookBrowse for free. Full access is for members only.