Breaking news on authors, publishers, and book-related topics
BookBrowse Book News
Page 26 of 235
Paul Bacon, influential designer of more than 6500 book jackets dies aged 91
Jun 11 2015: You may not know his name but the chances are you've read many of his books. Paul Bacon, the influential designer of about 6500 book jacket covers including major literary works like Joseph Heller's Catch-22 and Philip Roth's Portnoy's Complaint, died on Monday in ...
European Commission opens antitrust investigation into Amazon
Jun 11 2015: The European Commission has opened a formal antitrust investigation into certain business practices by Amazon in the distribution of ebooks. The Commission will in particular investigate certain clauses included in Amazon's contracts with publishers. These clauses ...
Juan Felipe Herrera - the first Hispanic American U.S. poet laureate will be sworn in today
Jun 11 2015: Juan Felipe Herrera will become the first Hispanic American U.S. poet laureate when he is sworn in today.

He learned to love poetry by singing songs about the Mexican Revolution with his mother, a migrant farmworker in California.

Herrera, aged 66, has published ...
Four productions based on books win Tony Awards
Jun 08 2015: Four plays based on books won awards at yesterday's Tony Awards:

The Curious Incident of the Dog in the Night-Time by Simon Stephens (book by Mark Haddon) won 5 Awards including Best Play.

Fun Home (music by Jeanine Tesori, lyrics by Lisa Kron), was nominated 12 ...
Jacqueline Woodson named Young People's Poet Laureate
Jun 04 2015: Jacqueline Woodson has been named the Young People's Poet Laureate by the Poetry Foundation. Awarded every two years, the $25,000 laureate title is given to a living writer in recognition of a career devoted to writing exceptional poetry for young readers. The laureate ...
Mathematician John F. Nash Jr, and his wife Alicia die in car crash
May 24 2015: Nobel Prize-winning mathematician John F. Nash Jr., known to many due to Sylvia Nasar's bestselling book, A Beautiful Mind, and the subsequent film of the same name, was killed on Saturday with his wife, Alicia, in a car crash. He was 86, she was 82. They were taking a ...
Man Booker International prize 2015 goes to László Krasznahorkai
May 19 2015: The Hungarian author László Krasznahorkai (pronounced Laas-lo Krasna-hor-kai) has won the Man Booker International prize for his "achievement in fiction on the world stage". Chair of judges Marina Warner, the academic and writer, compared Krasznahorkai's work to Kafka –...
Portrait believed to be of Shakespeare found in old botany book
May 19 2015: Botanist and historian Mark Griffiths believes he has cracked an "ingenious cipher" to identify Shakespeare in an engraving in a 16th-Century botany book. Griffiths made his discovery when he was researching the biography of pioneering botanist John Gerard (1545-1612), ...
Support BookBrowse
Become a Member and discover books that entertain, engage & enlighten!
Editor's Choice
Smoke
by Dan Vyleta In Dan Vyleta's universe, set in an alternate Victorian England, people engaging in sinful thought ...

Golden Hill
by Francis Spufford Spufford brings American history to raucous life through the story of Mr. Richard Smith, a ...

Midnight at the Electric
by Jodi Lynn Anderson The world changes, but humanity stays the same. Whether a book takes place in the year 1510 or 2010,...
Win this book!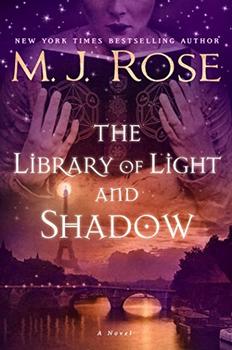 The Library of Light and Shadow by M.J. Rose
"Possibly her best yet. A sensuous, sumptuous, and spellbinding novel." - Kirkus Reviews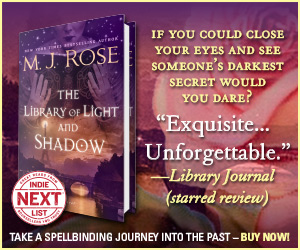 First Impressions
The Necklace
by Claire McMillan

For readers of The Nest, the intelligent, intoxicating story of long-simmering family secrets.
Reader Reviews
Word Play
Solve this clue:
and be entered to win..
Book Discussion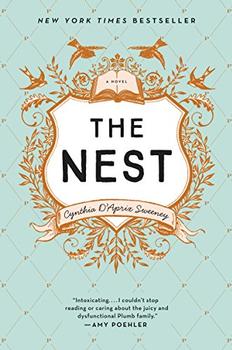 Books that


entertain,
engage
& enlighten


Visitors can view some of BookBrowse for free. Full access is for members only.