Breaking news on authors, publishers, and book-related topics
BookBrowse Book News
Page 26 of 227
PD James dies aged 94
Nov 27 2014: Crime novelist PD James has died aged 94. Her agent said she died "peacefully at her home in Oxford" on Thursday morning.

James penned more than 20 books, The author's books, many featuring sleuth Adam Dalgliesh, sold millions of books around the world, with various ...
S&S Expands e-book Availability to Libraries
Nov 21 2014: Effective immediately, Simon & Schuster is making its e-books available to libraries across the country and no longer requiring libraries to participate in the "Buy It Now" program, under which patrons can purchase copies of S&S e-books through the library's online ...
Alice Lee, trail blazing female lawyer and sister of Harper Lee dies aged 103
Nov 19 2014: Alice Lee, sister of, and gatekeeper for her sister Harper Lee (aged 88), died Monday. She was 103. According to AL.com Lee "was also celebrated as a trailblazer, one of the few women who practiced law in Alabama before World War II, and a church leader.... In 2012, at ...
Amazon and Hachette Book Group reach agreement
Nov 13 2014: Hachette Book Group and Amazon jointly announced today that "the companies have reached a new, multi-year agreement for ebook and print sales in the US." Hachette CEO Michael Pietsch said, "This is great news for writers. The new agreement will benefit Hachette ...
Latest Diary of a Wimpy Kid tops bestseller list in all English speaking markets
Nov 13 2014: We don't normally report on the bestseller lists but this story seemed a reason to make an exception....

Diary of a Wimpy Kid: The Long Haul, the ninth book in Jeff Kinney's series, is the top selling title in all English-language territories globally, including the ...
Speaker of the House refuses to pass e-fairness legislation in lame-duck session.
Nov 13 2014: After Speaker of the House John Boehner said Monday he would block any attempt to pass e-fairness legislation in the lame-duck session of Congress, the Marketplace Fairness Coalition sent a letter signed by more than 320 organizations urging him to reconsider. In ...
1st National Readathon Day coming Jan 24 2015
Nov 12 2014: The National Book Foundation, GoodReads, Mashable and Penguin Random House are creating National Readathon Day, Participating readers are asked to read a book for four straight hours between 12-4 p.m. on Saturday, January 24, to raise funds to support the National Book ...
Support BookBrowse
Become a Member and discover books that entertain, engage & enlighten!
Book Discussion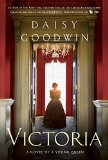 First Impressions
Lillian Boxfish Takes a Walk
by Kathleen Rooney

"Effervescent with verve, wit, and heart" - Booklist, starred review
Win this book!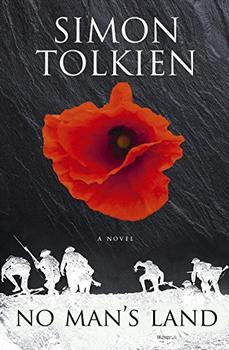 No Man's Land
by Simon Tolkien
Inspired by the experiences of his grandfather, J. R. R. Tolkien, during World War I.
Editor's Choice
Ruler of the Night
by David Morrell Amateur sleuth Thomas De Quincey is back in a mystery set in Victorian England. This time, he and ...

A List of Cages
by Robin Roe Robin Roe has written one helluva young adult debut novel. Alternating first person narratives by a ...

Homesick for Another World
by Ottessa Moshfegh The frizzy, freaky, funky, and frazzled all pile on in this much anticipated short story collection ...
Word Play
Solve this clue:
and be entered to win..
Books that


entertain,
engage
& enlighten


Visitors can view some of BookBrowse for free. Full access is for members only.