Breaking news on authors, publishers, and book-related topics
BookBrowse Book News
Page 25 of 235
BookBrowse Publishes White Paper: Book Clubs in The USA
Jul 28 2015: Based on recent research, in-depth interviews and extensive experience, BookBrowse's just published white paper provides an intriguing and insightful look at Book Clubs.

Download it for free at bookbrowse.com/wp

Find out:

• The two life stages when book...
Author and NPR reporter Alan Cheuse in coma after serious car accident
Jul 22 2015: As reported by Shelf Awareness, author and NPR book reviewer Alan Cheuse remains in a coma after having been seriously injured in a car accident as he was driving from the annual conference of the Community of Writers at Squaw Valley to Santa Cruz, Calif., last week. He...
Go Set a Watchman sells 1.1 million copies in North America in first week
Jul 21 2015: Harper Lee's Go Set a Watchman has sold 1.1 million digital and physical copies in North America in its first week. HarperCollins says that Watchman is now the fastest-selling book in its history and has already reprinted multiple times so there are now 3.3 million ...
US novelist E.L. Doctorow dies at 84
Jul 21 2015: E.L. Doctorow, critically acclaimed author of the novels Ragtime and Billy Bathgate, has died in a New York hospital of complications from lung cancer. He was 84. In a 50-year career, Doctorow published 10 novels, a stage drama, two books of short fiction and ...
U.S. Dept of Justice called on to investigate Amazon's business practices
Jul 13 2015: In an unprecedented joint action, U.S. booksellers, authors, and literary agents called on the U.S. Department of Justice (DOJ) to investigate the business practices of Amazon.com. The action comes as similar efforts are underway in the European Union.

In a letter ...
First chapter of Harper Lee's "Go Set a Watchman" now available in 3 newspapers
Jul 10 2015: The first chapter of Harper Lee's "Go Set a Watchman" is now available to read in the Wall Street Journal (US), Guardian (UK) and Sydney Morning Herald (Aus). All three also have a recording of Reese Witherspoon reading the first chapter.

The Wall Street Journal and...
Poet Tate dies aged 71
Jul 10 2015: Pulitzer Prize winning poet and long time University of Massachusetts professor James Tate died Wednesday aged 71.

A distinguished professor of English at the University of Massachusetts Amherst, where he had taught since 1971, Mr. Tate was awarded the Pulitzer Prize...
Lawrence Hill appointed to the Order of Canada
Jul 07 2015: Author Lawrence Hill has been appointed to the Order of Canada for his writing representing black history in Canada and for his charitable efforts to help girls and women in Africa through the Aminata Fund, named for The Book of Negroes (published in the USA as Someone...
Support BookBrowse
Become a Member and discover books that entertain, engage & enlighten!
Editor's Choice
The Force
by Don Winslow Intense! That's the word. Winslow's The Force rips through its four hundred pages with the...

Shadow Man
by Alan Drew Alan Drew's debut novel, Gardens of Water, was an ambitious work of literary fiction set amid ...

The Noise of Time
by Julian Barnes Confession: I do two terrible – some say unforgivable – things while reading a book. First...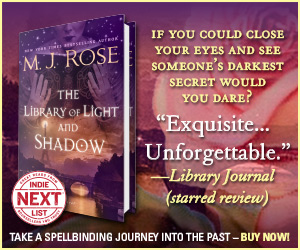 Win this book!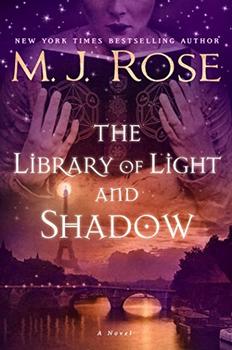 The Library of Light and Shadow by M.J. Rose
"Possibly her best yet. A sensuous, sumptuous, and spellbinding novel." - Kirkus Reviews
First Impressions
The Necklace
by Claire McMillan

For readers of The Nest, the intelligent, intoxicating story of long-simmering family secrets.
Reader Reviews
Word Play
Solve this clue:
and be entered to win..
Book Discussion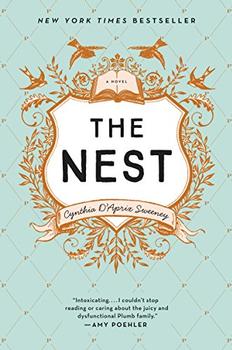 Books that


entertain,
engage
& enlighten


Visitors can view some of BookBrowse for free. Full access is for members only.