Breaking news on authors, publishers, and book-related topics
BookBrowse Book News
Page 25 of 224
National Book Award Fiction Shortlist Announced
Oct 15 2014: The National Book Awards have announced their fiction shortlist
Australian Author Wins Man Booker Prize
Oct 14 2014: Australian author Richard Flanagan has won the £50,000 Man Booker Prize for his wartime novel The Narrow Road to the Deep North. Flanagan's novel is set during the construction of the Thailand-Burma Death Railway in World War Two. This was the first year that the Man ...
Amazon to open store near Empire State Building in New York, also in San Francisco and Sacramento
Oct 13 2014: Amazon will soon open small warehouse/stores in Manhattan, San Francisco and Sacramento.

According to the Wall Street Journal, which reported on the New York store, apparently, the stores will function as "mini warehouse, with limited inventory for same-day delivery...
Patrick Modiano Wins Nobel Prize in Literature
Oct 09 2014: Patrick Modiano, the French novelist whose works often explore the traumas of the Nazi occupation of France and hinge on the themes of memory, alienation and the puzzle of identity, won the 2014 Nobel Prize in Literature on Thursday.
HarperCollins expands into Germany, its first foray into foreign-language publishing
Oct 08 2014: In its first foray into foreign-language publishing, HarperCollins is creating HarperCollins Germany with a first list of 50 titles. The new operation is an expansion of the Harlequin publishing program in Hamburg, which will provide the resources to support the ...
More than 450,000 self published books released in 2013 - and that's just in the USA
Oct 08 2014: Bowker's latest report on the number of self-published titles rose again in 2013, increasing 16.5%, to 458,564. The increase was due to an increase in new print books which rose 28.8% to 302,622 offsetting a decline in self-published e-books which fell 1.6%, to 155,942....
5 Under 35 honorees are Yelena Akhtiorskaya, Alex Gilvarry, Phil Klay, Valeria Luiselli and Kirstin Valdez Quade
Oct 01 2014: The National Book Foundation has announced the 2014 "5 Under 35" honorees, recognizing five young fiction writers. The honorees are all chosen by previous National Book Award winners and finalists:

Yelena Akhtiorskaya, Panic in a Suitcase (Riverhead, ...
One-Month Free Membership
Editor's Choice
Here I Am
by Jonathan Safran Foer With almost all the accoutrements of upper middle-class suburban life, Julia and Jacob Bloch fit the...

Harmony
by Carolyn Parkhurst In previous novels such as The Dogs of Babel and Lost and Found, Carolyn Parkhurst has shown herself...

Commonwealth
by Ann Patchett Opening Ann Patchett's novel Commonwealth about two semi-functional mid-late 20th Century ...
First Impressions
Darling Days
by iO Tillett Wright

A devastatingly powerful memoir of one young woman's extraordinary coming of age.

The Tea Planter's Wife
by Dinah Jefferies

An utterly engrossing, compulsive page-turner set in 1920s Ceylon.
Book Discussions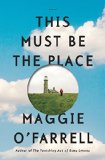 Win this book!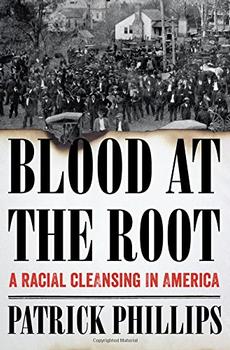 Blood at the Root
"A gripping, timely, and important examination of American racism."
- PW Starred Review
Word Play
Solve this clue:
and be entered to win..
Books that


entertain,
engage
& enlighten


Visitors can view some of BookBrowse for free. Full access is for members only.