Breaking news on authors, publishers, and book-related topics
BookBrowse Book News
Page 23 of 227
American Booksellers discuss concerns over minimum wage increases - philosophically in favor but logistically challenging
Feb 12 2015: At the American Booksellers Association this week members discussed a range of topics including the rise in the minimum wage in may parts of the US. Steve Bercu, owner of Bookpeople in Austin, Tex., and the president of the ABA, pointed out that the majority of ...
Following the success of last year's California Bookstore Day, the first national Independent Bookstore Day will happen on May 2!
Feb 10 2015: Last year's California Bookstore Day was such a rousing success that the idea is going national this year, on May 2.

The mission, according to Samantha Schoech, who is producing both Independent Bookstore Day and California Bookstore Day, is not just to sell the 16 ...
Historian Martin Gilbert, official biography of Winston Churchill, dies
Feb 04 2015: Sir Martin Gilbert, the distinguished historian of more than 80 history books and atlases, and official biographer of Winston Churchill, has died aged 78 after a long illness.
Amazon maybe buying some RadioShack stores in order to showcase products locally #amazon
Feb 03 2015: Sources say that Amazon is in discussion with bankrupt RadioShack about buying some of its stores in the USA with the intent that these would serve as showcases for Amazon's products, as well as potential pickup and drop-off centers for online customers.
Harper Lee to publish sequel to To Kill a Mockingbird
Feb 03 2015: An unpublished novel by Harper Lee is to finally see the light of day, 60 years after the US author put it aside to write To Kill a Mockingbird.

Go Set a Watchman, which features the character of Scout Finch as an adult, will be released on 14 July.

Lee wrote it ...
Books-A-Million Majority Owners Offer to Buy Whole Company
Feb 02 2015: Books-A-Million executive chairman Clyde B. Anderson and his family, who directly and in trusts own 58.2% of the company's outstanding common stock, have made an offer to buy the rest of the company for $2.75 a share--or about $17.3 million. Their offer values the ...
Fire destroys millions of books at major Russian state library
Feb 02 2015: A major fire that threatened to consume one of Russia's most important libraries was finally put out late Saturday, but scholars are only beginning to assess the damage from the flames, smoke and water. The fire broke out at the Institute of Scientific Information on ...
Newbery & Caldecott Awards announced
Feb 02 2015: The American Library Association announced their Youth Media Awards today. The Newbery medal went to The Crossover, a novel in verse by Kwame Alexander (Houghton Mifflin Harcourt), and the Caldecott was awarded to The Adventures of Beekle: The Unimaginary Friend, ...
Support BookBrowse
Become a Member and discover books that entertain, engage & enlighten!
Book Discussion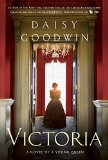 First Impressions
The Second Mrs. Hockaday
by Susan Rivers

A love story, a story of racial divide, and a story of the South as it fell in the war.
Win this book!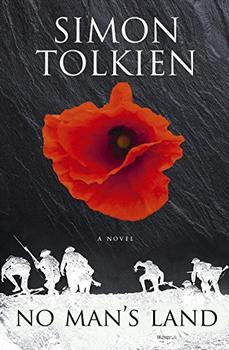 No Man's Land
by Simon Tolkien
Inspired by the experiences of his grandfather, J. R. R. Tolkien, during World War I.
Editor's Choice
Conclave
by Robert Harris Although best known for his fact-based historical thrillers, in Conclave, best-selling author Robert...

Conclave
by Robert Harris Although best known for his fact-based historical thrillers, in Conclave, best-selling author Robert...

A Question of Mercy
by Elizabeth Cox Authors leave little gifts for readers, which seem to turn up at the exact right moment. Perhaps a ...
Word Play
Solve this clue:
and be entered to win..
Books that


entertain,
engage
& enlighten


Visitors can view some of BookBrowse for free. Full access is for members only.