Breaking news on authors, publishers, and book-related topics
BookBrowse Book News
Page 19 of 227
Mathematician John F. Nash Jr, and his wife Alicia die in car crash
May 24 2015: Nobel Prize-winning mathematician John F. Nash Jr., known to many due to Sylvia Nasar's bestselling book, A Beautiful Mind, and the subsequent film of the same name, was killed on Saturday with his wife, Alicia, in a car crash. He was 86, she was 82. They were taking a ...
Man Booker International prize 2015 goes to László Krasznahorkai
May 19 2015: The Hungarian author László Krasznahorkai (pronounced Laas-lo Krasna-hor-kai) has won the Man Booker International prize for his "achievement in fiction on the world stage". Chair of judges Marina Warner, the academic and writer, compared Krasznahorkai's work to Kafka –...
Portrait believed to be of Shakespeare found in old botany book
May 19 2015: Botanist and historian Mark Griffiths believes he has cracked an "ingenious cipher" to identify Shakespeare in an engraving in a 16th-Century botany book. Griffiths made his discovery when he was researching the biography of pioneering botanist John Gerard (1545-1612), ...
Little Free Library celebrates 3rd anniversary
May 13 2015: In just three years the Little Free Library movement has grown from zero to 25,000 locations in 72 countries. More than 40 million books have changed hands through this network due to the efforts of volunteer stewards who install, curate and sustain the book exchanges. ...
Children's book illustrator Marcia Brown dies
May 07 2015: Children's book illustrator Marcia Brown died on April 28 at her home in Laguna Hills, Calif. She was 96.

One of the country's most lauded picture-book artists, Ms. Brown illustrated dozens of titles and won the Caldecott Medal three times. For some books, she also ...
Two inaugural events for indie bookstores - in USA and Canada
May 04 2015: Saturday saw two inaugural events for Indie bookstores, one in the USA, the other in Canada. In the USA, Independent Bookstore Day took off with a bang with about 400 indie bookstores across the country taking part (for background to this event see previous news stories...
Author Ruth Rendell dies
May 02 2015: Ruth Rendell, one of Britain's great mystery writers, has died aged 85 after a 50-year career. Author of the Chief Inspector Wexford novels and many standalone novels written under her own name, she also penned many writing as Barbara Vine.

To quote The Guardian, "...
Obama announces major book initiative for low-income students
May 01 2015: President Obama has announced two initiatives intended to "strengthen learning opportunities by improving access to digital content and to public libraries."

In the first initiative, major publishers including Macmillan, Simon & Schuster, Penguin Random House,...
Support BookBrowse
Become a Member and discover books that entertain, engage & enlighten!
Book Discussion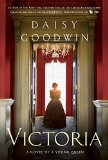 First Impressions
Lillian Boxfish Takes a Walk
by Kathleen Rooney

"Effervescent with verve, wit, and heart" - Booklist, starred review
Win this book!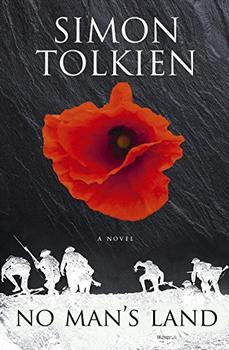 No Man's Land
by Simon Tolkien
Inspired by the experiences of his grandfather, J. R. R. Tolkien, during World War I.
Editor's Choice
Ruler of the Night
by David Morrell Amateur sleuth Thomas De Quincey is back in a mystery set in Victorian England. This time, he and ...

A List of Cages
by Robin Roe Robin Roe has written one helluva young adult debut novel. Alternating first person narratives by a ...

Homesick for Another World
by Ottessa Moshfegh The frizzy, freaky, funky, and frazzled all pile on in this much anticipated short story collection ...
Word Play
Solve this clue:
and be entered to win..
Books that


entertain,
engage
& enlighten


Visitors can view some of BookBrowse for free. Full access is for members only.