Breaking news on authors, publishers, and book-related topics
BookBrowse Book News
Page 17 of 237
Hastings files for bankruptcy protection, 126 superstores selling new and used books in jeopardy
Jun 15 2016: Hastings Entertainment, which operates 126 superstores in medium-sized markets selling new and used books, among other things, has voluntarily filed for Chapter 11 bankruptcy protection with its parent company and several sister companies; and is seeking a buyer for its...
Hamilton wins 11 Tony Awards, one shy of record held by The Producers
Jun 13 2016: Hamilton, the hit Broadway musical based on the 2004 Ron Chernow biography of Alexander Hamilton (Penguin) has won 11 Tony Awards including best new musical. This is just one award short of the record for a single show - The Producers won 12 in 2001.

The Color ...
The ten 2016 recipients of the National Medal for Museum and Library Service
May 31 2016: The Institute of Museum and Library Services has announced the 10 recipients of the 2016 National Medal for Museum and Library Service, the nation's highest honor given to museums and libraries for service to the community. For 22 years, the award has celebrated ...
The Vegetarian wins the Man Booker International Prize
May 16 2016: South Korean author Han Kang has won the 2016 Man Booker International Prize for her novel The Vegetarian, described by Judging panel chairman Boyd Tonkin as "unforgettably powerful and original".

The writer and her British translator - who only started learning ...
7000 attendees enjoyed successful BookCon in Chicago
May 16 2016: 7000 book fans attended Book Con in Chicago on Saturday. As in the two previous years in New York City, attendees skewed towards significantly more females than males. Some attendees were disappointed that the event was on just one day, unlike last year's BookCon in New...
In Britain, lit fiction books in translation outsell English language lit fiction
May 16 2016: Translated literary fiction is selling better on average in the UK than literary fiction originally written in English, according to new research by Nielsen, with authors including Elena Ferrante, Haruki Murakami and Karl Ove Knausgaard driving a boom in sales.

...
Praise for BookExpo America in Chicago, despite slow Wednesday and Friday
May 16 2016: After a slow start on Wednesday afternoon, BookExpo America kicked into gear on Thursday and concluded on Friday with much praise from many attendees. The somewhat smaller attendance--probably around 18,000--allowed for a more pleasant trade floor experience for many ...
US bookstore sales jump 11% in March, marking 7th month of continuous growth
May 16 2016: March bookstore sales in the USA jumped 10.7% according to preliminary estimates from the Census Bureau. This marked the seventh month in a row that bookstore sales have risen. For the year to date, bookstore sales have risen 6.2%, to $2.9 billion.
Support BookBrowse
Become a Member and discover books that entertain, engage & enlighten!
Editor's Choice
Happiness
by Heather Harpham Of the 53 reviews submitted for Happiness, 49 readers rated it a four- or five-star book for an ...

My Name Is Leon
by Kit De Waal Kit de Waal's striking debut, My Name is Leon, has inspired this big, long, complicated question: ...

New People
by Danzy Senna Danzy Senna has spent virtually her entire writing career exploring the complicated intersections of...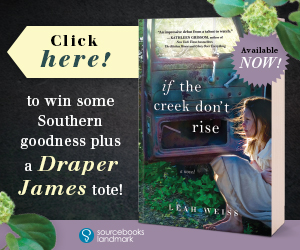 Book Discussion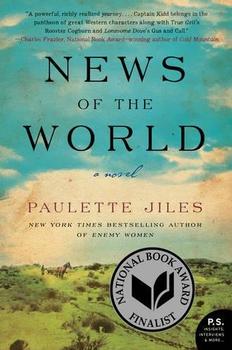 First Impressions
Young Jane Young
by Gabrielle Zevin

From the author of The Storied Life of A. J. Fikry comes a novel that will have everyone talking.
Reader Reviews
Win this book!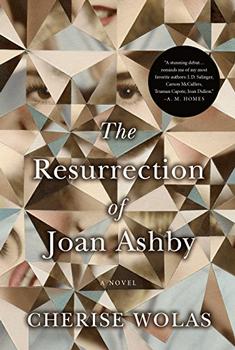 The Resurrection of Joan Ashby by Cherise Wolas
Epic, propulsive, incredibly ambitious, and dazzlingly written--a story about sacrifice and motherhood.
Word Play
Solve this clue:
and be entered to win..
Books that


entertain,
engage
& enlighten


Visitors can view some of BookBrowse for free. Full access is for members only.