Breaking news on authors, publishers, and book-related topics
BookBrowse Book News
Page 2 of 246
10 Things You Probably Didn't Know About Laura Ingalls Wilder
Nov 17 2017: Little House on the Prairie Fans will likely enjoy Publishers Weekly's article, "10 Things You Probably Didn't Know about Laura Ingalls Wilder."
National Book Awards announced
Nov 16 2017: The national book awards for 2017 have been announced.
The winners are:
Fiction: Jesmyn Ward, Sing, Unburied, Sing
Nonfiction: Masha Gessen, The Future Is History: How Totalitarianism Reclaimed Russia
Poetry: Frank Bidart, Half-light: Collected Poems 1965-2016
Young ...
Indie bookstores make plans for Indies First/Small Business Saturday
Nov 15 2017: Indies First/Small Business Saturday 2017 and the start of the holiday shopping season are just a week and a half away (Nov 25), and more independent bookstores around the United States are finalizing their plans for the annual celebration of bookselling and small ...
Bookstores sales decline for the second month in a row
Nov 15 2017: Bookstore sales declined 6.5% this September, compared to September 2016, according to preliminary figures released by the U.S. Census Bureau Wednesday morning. Sales in September were $1.01 billion, down from $1.8 billion a year ago.
Top hundred nonfiction books of all time
Nov 12 2017: The Observer newspaper continues its 2+ year project to review what it deems to be the top 100 nonfiction books of all time. The series began in February 2016 with their No. 1 pick, Elizabeth Kolbert's The Sixth Extinction and is on track to complete by the turn of the ...
Pirated ebooks threaten the future of book series
Nov 12 2017: With 4 million or 17% of all online ebooks being pirated, novelists including Maggie Stiefvater and Samantha Shannon say theft by fans puts their books at risk.
Playwright Tom Stoppard wins lifetime achievement award
Nov 12 2017: The playwright Tom Stoppard has won the David Cohen prize for a lifetime's achievement in literature, hailed as a "giant of 20th-century British drama" with an "outstanding and enduring body of unfailingly creative, innovative and brilliant work."
Is reading in bed a thing of the past?
Nov 10 2017: Howard Jacobson in the Guardian asks how many of us still read a book in bed?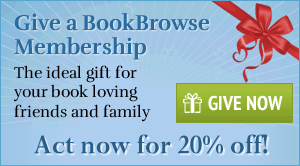 Support BookBrowse
Become a Member and discover books that entertain, engage & enlighten!
Book Discussion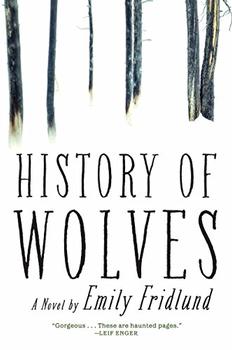 First Impressions
Strangers in Budapest
by Jessica Keener

Strong characters and a riveting plot combine in this psychological thriller set in Budapest.
Reader Reviews
Win this book!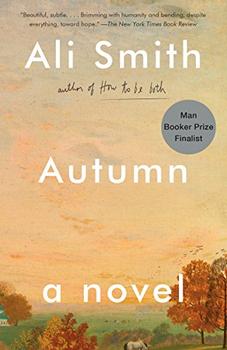 Autumn by Ali Smith
One of the New York Times 10 Best Books of the Year, and a Man Booker Prize Finalist
Word Play
The Big Holiday Wordplay: $400+ in Prizes
Books that


entertain,
engage
& enlighten


Visitors can view some of BookBrowse for free. Full access is for members only.